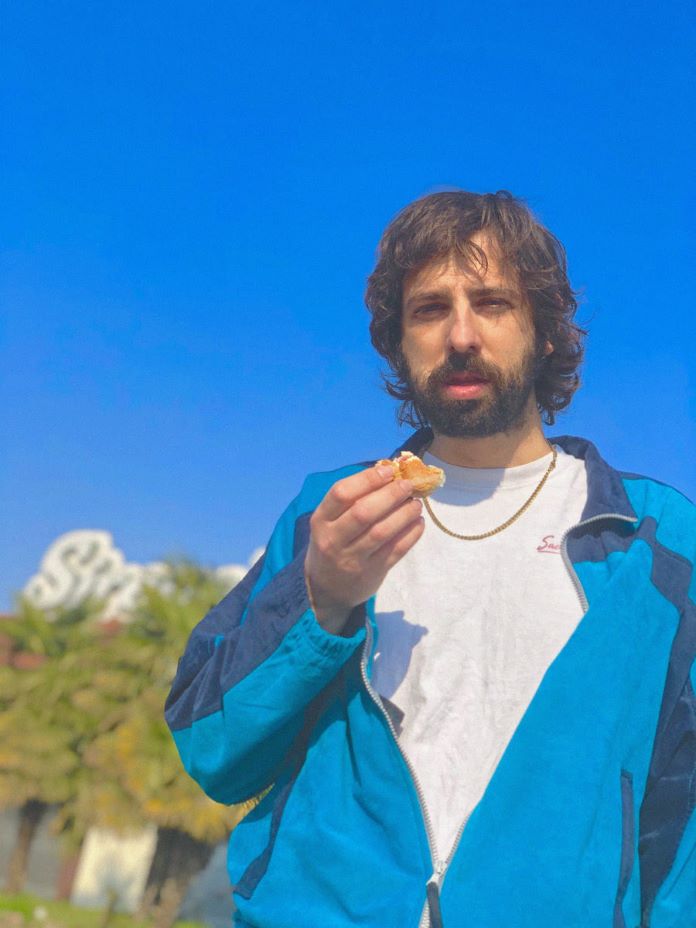 Synth pop musician Sacramento, aka Steve Fileti, debuted his take on the sounds of West Coast synth-pop and indie-pop with his 2019 record Lido. Fileti is back with a new video for one of the record's highlights, "Fooding."
Fileti pens a smooth bedroom pop ode to his love of food, singing its praises over breezy synth lines and feather-light melodies. Meanwhile, Chickpee, Chiara D'Anzieri, adds her own verse, penned with her husband Ron Gallo, bringing her own silly and sultry touch to the song.
Follow Steve on Instagram.