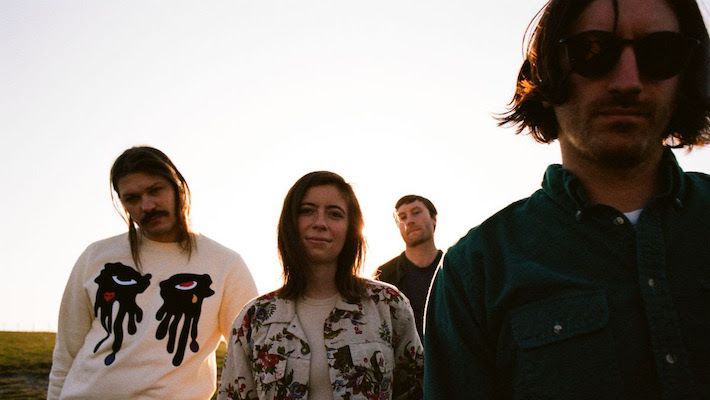 Ratboys are set to release their fifth studio album The Window this month, and the singles, like "Black Earth, WI" and the title track, have been bewitching so far. Now they're back with the track "Morning Zoo."
"Morning Zoo" is a blissfully twangy celebration with immediately stunning lines: "I look myself in the eye / I wake up every morning / I kill my thoughts with a knife / Then blow a kiss to the silence," Julia Steiner sings. It fits gorgeously amongst the previously released ballads, whose lyrics are similarly startlingly revelatory. The Window is shaping up to be a mesmeric indie rock masterpiece.
"The lyrics are meant to express the frustration and confusion that comes along with hanging out at a personal crossroads, where every day feels the same and the same big questions keep nagging at you from the back of your head," Steiner said about the song in a statement. "It's that small, lingering feeling of numb indecision, of pesky anxiety — like disassociating at a stop sign or weighing all your biggest hopes and fears while stuck behind the longest freight train you've ever seen."
Listen to "Morning Zoo" above.
The Window is out 8/25 on Topshelf Records. Find more information here.