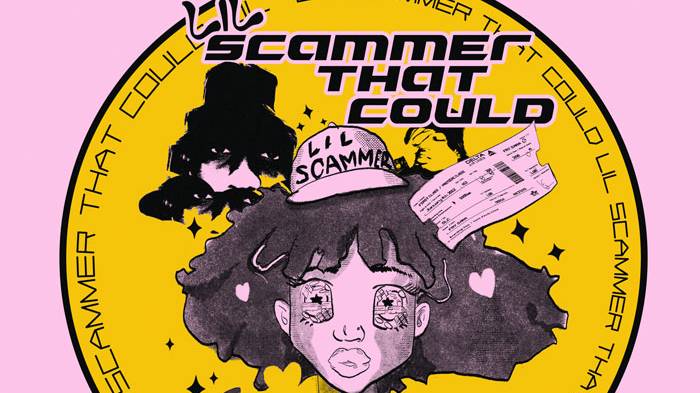 Editorial – Hip Hop is once again proving itself to be one of the most valuable genres in the history of American music.
As 2020 – which can pretty much be summed up with the phrase "What now?" – reaches its halfway point, rap artists have brilliantly soundtracked the times of the pandemic, protests and politics.
Then again, not everyone who is joining the fray is bringing much substance. Take Guapdad 4000's "Lil Scammer That Could," for example. The cut, which is delightfully silly and features a decent assist from Denzel Curry, nevertheless unintentionally makes light of the issues of brutality and systemic racism in American policing.
Make no mistake: "Lil Scammer That Could" is a fun song. You can sing along to it at the club or hum it on your way to work or class. And, give credit to Guapdad for turning "Dope fiends was my fam, I'm from where the dope is," into an accessible line that sorority sisters can dance to.
But, that's exactly why Curry's lines about the police – and the accompanying images in the music video – feel so out of place. "Dodgin' ham, pig, oink-pink with the body cam/They will never catch me, fuck the law and I don't give a damn," he raps on the track's second verse.
The lyrics, which even six months ago would have been seen as simply a rebellious couplet amidst a song full of flexing and stunting, now seem like a halfhearted attempt to express outrage at police brutality against a cartoonish backdrop. The video, which features a police officer tied up in the middle of the street in the line of an oncoming train, has more of a Looney Tunes-esque feel than that of a powerful statement against injustice.
I had higher hopes for Guapdad 4000 than this. Though those aren't his bars, it is his song, and a part of his vision. In an era where so many fans draw the line between purism and pop, Guap has shown a penchant for lyricism (no, really) on songs like "Greedy" where he combines with a humorous charm for undeniable crossover potential. As much as any rapper of his generation, Guapdad could emerge as a long-standing, well-rounded artist. He and Denzel would have made a much more powerful statement about racism and police brutality had they not stuck a bland couplet in a song that also references R. Kelly and money longer than DMV lines. Particularly, this is an odd follow-up for Curry, who recently collaborated with Terrace Martin on the impactful protest song "Pig Feet" earlier in June.
One could say I'm nitpicking, and maybe so. But the bar is high for protest music right now. Just days ago, rappers reached across the generational gap to team up for a rousing remix of Public Enemy's "Fight the Power 2020" at the BET Awards. Nas, YG, Black Thought and Rapsody all performed, with Nas, in particular, sounding more inspired than he has in years. It was a special moment for Hip Hop, one where MCs from different regions, subgenres and places in time came together to take a stand against racism and injustice.
This is not meant to throw shade at Guap or Curry; they're extremely solid rappers. And I have no doubt Denzel was genuine in his outrage. But right now, there's no room to make pig noises or offer goofy visuals about the issues at hand.
Far too much is at stake.