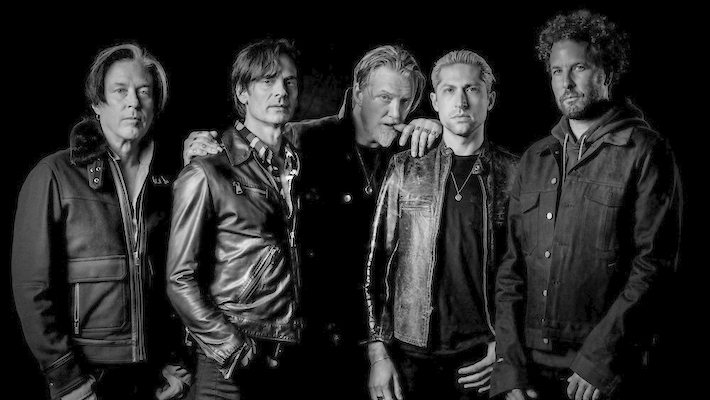 In June, Queens Of The Stone Age released their new album In Times New Roman…, which contained songs like "Carnavoyeur" and "Paper Machete." Now they're back with a video for the track "Negative Space."
The extraterrestrial video is directed by Liam Lynch, who said in a statement, "Acceptance is lonely, messy, and tough, especially when it's all that is left. This video takes place between the end and a beginning. It's the desperate and lost, message-in-a-bottle emotions that are tossed out and let float away. No action required."
It goes well with the cosmic nature of the lyrics: "There's gotta be someway back to earth / I'm drifting away as the world turns / We'll never get back to where we were / Facing oblivion, there's no words," frontman Josh Homme sings.
Meanwhile, Homme also recently spoke about the importance of playing hits while performing shows. "I understand that I'm always going to play 'No One Knows' because I still like playing that song and that's something that it's an agreement with the audience," he said on a podcast. "I assume that this is a part of coming here to see us, and here you go."
Watch the video for "Negative Space" above.