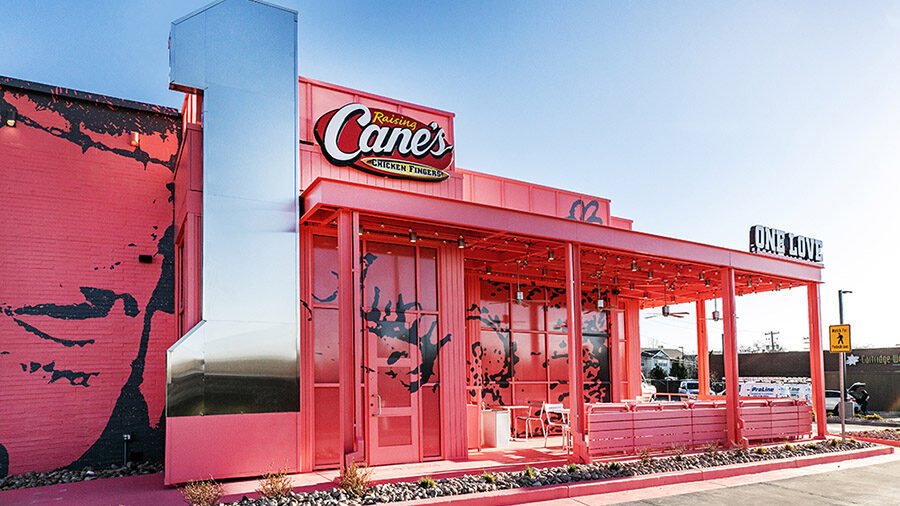 In partnership with franchise owner Todd Graves, Post Malone has personally designed a Raising Cane's Chicken Fingers location in Midvale, Utah, which is a suburb of Salt Lake City. (Graves and Post Malone go way back, with Graves famously making a cameo in Post Malone's 2021 "Motley Crew" music video.) Anyway, the restaurant exterior is hot pink and covered in Post Malone tattoo designs. According to local news, the interior is pink and comes with "window wraps to create a glow at night." Also, one of the specials is called "Posty Way," which comes with a Post Malone-themed napkin, to-go bag, platter, liner, black clamshell, exclusive decal sticker, and a collectors' cup. The restaurant also has medieval-themed restrooms (Posty is a fan of medieval armor), a Posty-themed vending machine, and some of the rapper's "personal items."
"The Restaurant has been renovated from the inside out to reflect Post's bold style and enthusiastic personality to take this to a next level celebrity restaurant partnership, never been seen before," fast food chain wrote in an announcement.
The location will also feature a "Malone ping-pong track system," which has "ping pong balls running through a track system on a major interior wall, connecting to large shadow boxes filled with pink ping pong balls on either side and light fixtures with color changing filters, all to celebrate Post's love of pong."
Well, I'm sold.