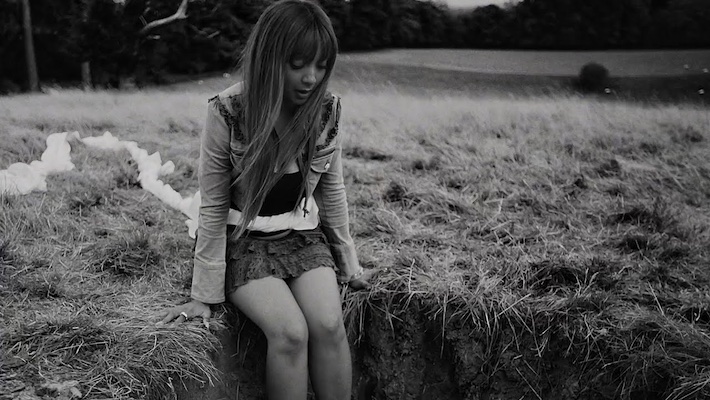 Yesterday (October 12) was a huge day for PinkPantheress as she announced her debut album, Heaven Knows. She also has a new single, "Capable Of Love," and she shared a video for it today. In the black-and-white visual, PinkPantheress throws a bunch of stuff into an outdoor pit before taking the plunge and jumping in herself, and that's when everything changes.
The song is one that superfans are surely already familiar with: unfinished versions of the track have been floating around online since 2021.
PinkPantheress previously wrote of the new album, "this album is an accumulation of music i've made over the last two years, with some beloved tunes that might sound familiar and some cutie features who i can't wait to announce. i love everyone here, i cried the other day thinking of how lucky i am to have people willing to listen to me, you are never taken in vain. to my fanpages, i love you, you're always there for me and i will never forget about how safe you make me feel. it's been a long time comin from pain to capable of love, i hope you love each song you hear from me!"
Watch the "Capable Of Love" video above.
Heaven Knows is out 11/10 via Warner Records UK. Find more information here.
PinkPantheress is a Warner Music artist. Uproxx is an independent subsidiary of Warner Music Group.