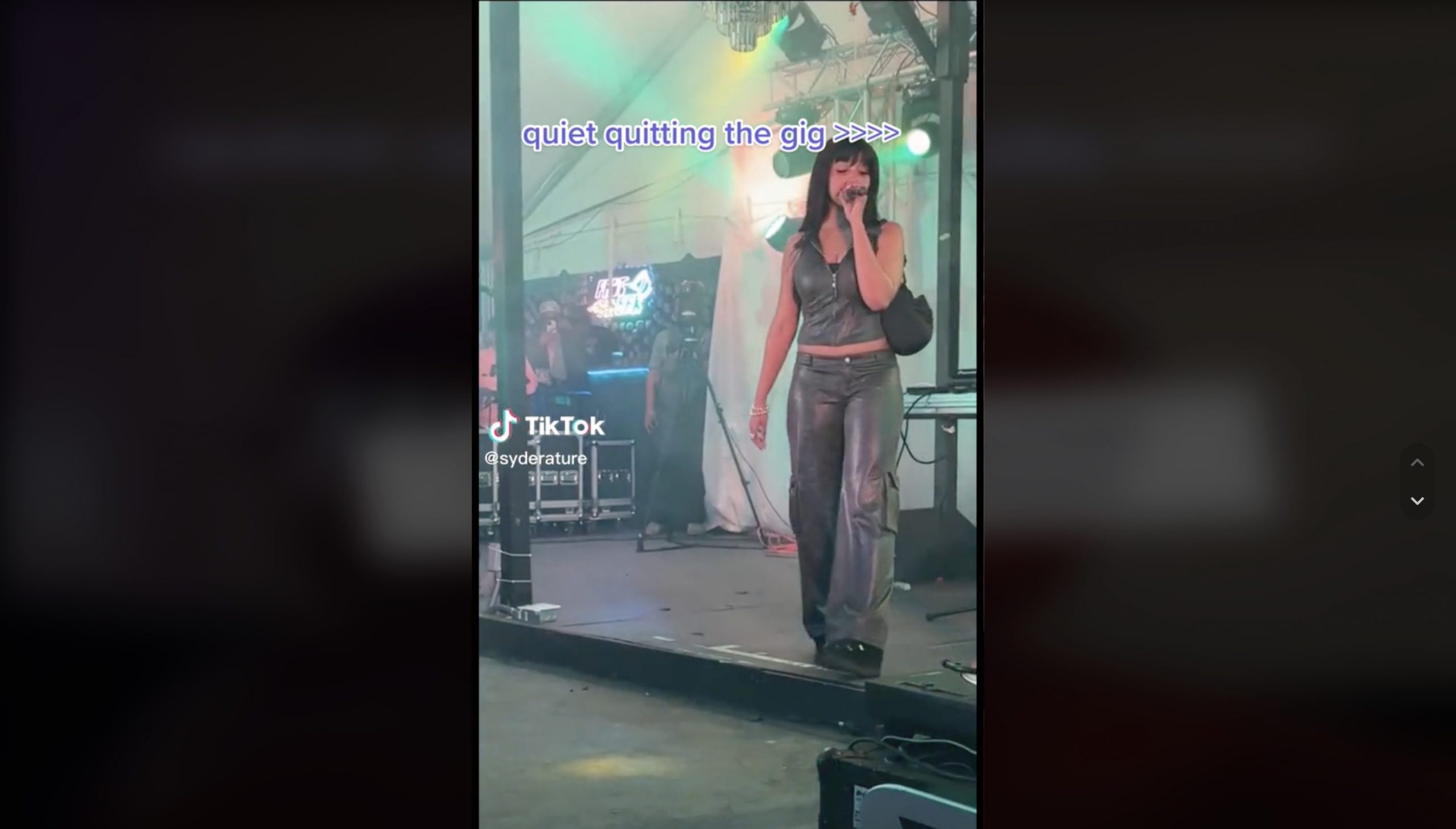 One of the most anticipated sets of this year's SXSW was the sole appearance by PinkPantheress, the young UK star who blew up on TikTok by singing softly and dispassionately over decades-old garage and drum 'n' bass tracks, whose Ice Spice collab "Boy's A Liar Pt. 2" recently crashed the Billboard Hot 100 top 10. PinkPantheress is already responsible for several truly great pop songs, "Boy's A Liar Pt. 2" included, but it sounds like her show in Austin did not live up to the hype.
Tuesday at Mala Vida, the singer lip-synced her way through a set reportedly beset by technical problems and a general lack of engagement and enthusiasm from its star. Variety's review indicates that PinkPantheress lazily pantomimed the same moves during every song, and when she actually used her microphone, it was usually to mumble inscrutably. "Adding to the overall iffyness, the singer was clearly lip-syncing the entire set, holding the mic out at times while her vocals resonated at full force, then speaking in-between songs in a volume range so low, you had to lean in to try to hear her," reviewer Jeff Miller wrote.
On TikTok, some users who posted footage of the gig used the buzzy phrase "quiet quitting" — essentially showing up to work but going through the motions rather than trying — to describe PinkPantheress' approach to the show. Many commenters on the videos argued that because performers at SXSW are famously given the choice of a $250 payday or free admission to the rest of the festival, why would she put her all into the performance? It's unclear whether that's true of PinkPantheress; performers at her stratum of fame are often there at their record label's behest and/or collecting sponsor money for the appearance. Whatever was going on there, it looks pretty underwhelming. Check out footage below.