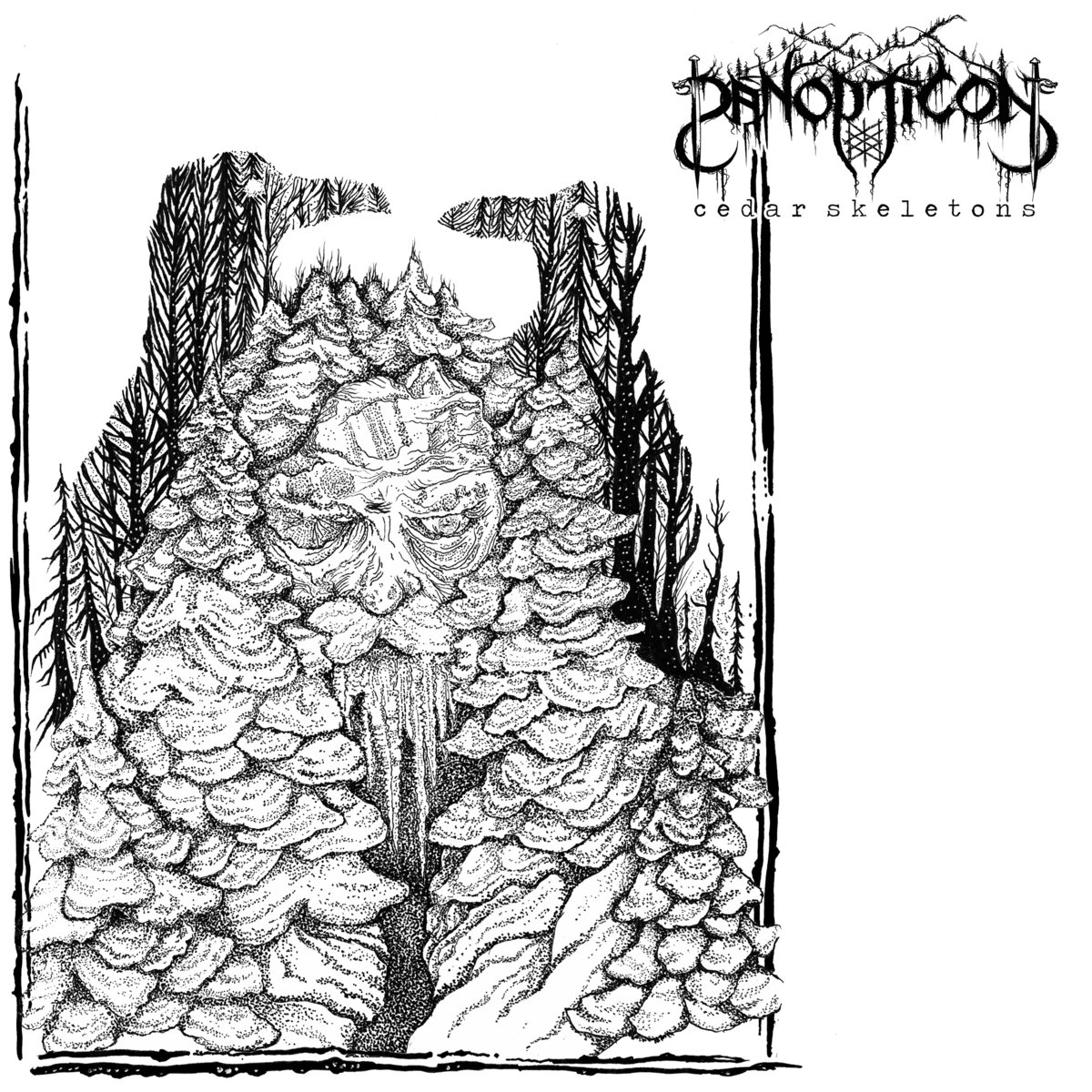 The feverishly beloved one-man band Panopticon has emerged from the depths of rural Minnesota with 16 more minutes of swirling, churning, epic black metal. On "Cedar Skeletons," an advance single from new album The Rime Of Memory, Austin Lunn gets assists from several peers. The track features Victor Sanchez on growling, demonic lead vocals, Charlie Anderson on fiddle, and a choir of voices including Andrea Morgan from Exulansis, William from Dalla Nebbia, and Panopticon live bassist Andy Klokow.
A word from Mr. Lunn:
This track is from the new album " The Rime of Memory". It features guest vocals by my friend Victor Sanchez and a choir comprised of many of my collaborators ( Andrea from Exulansis, William from Dalla Nebia, and Andy , whom yall know as the bass player from our live band.) Charlie Anderson returned to collaborate on this album on fiddle, and we had a great time recording and arranging together.

This is being released today because SO many of you wrote the county commissioner to advocate for the continued permit issuing for FIRE IN THE MOUNTAINS…which is one of the best outdoor metal festivals in the world. So thank you so much!
I hope you'll enjoy the song and thank you again.
Pre orders for the album will be coming towards the end of summer, and expect a release right around when the snow returns to northern Minnesota…late fall ….

thank you again.
Don't let the fire burn out!!!
Austin
"Cedar Skeletons" covers a whole lot of sonic territory and makes the journey well worth it. Listen below.