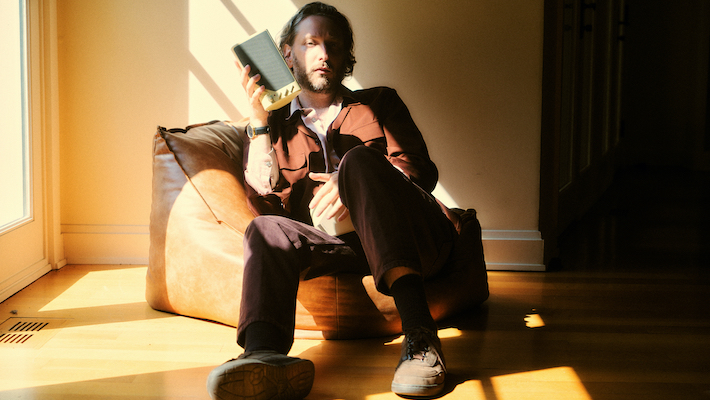 Oneohtrix Point Never (real name Daniel Lopatin) will soon release Again, his first Oneohtrix album since 2020, and has already shared the lead single, "A Barely Lit Path." On Monday morning, September 25, Lopatin laid out the path he'll travel for his Again live shows in 2024.
Lopatin broke the news with an Instagram video, displaying the dates on a scroll.
The eight-show run will begin on February 28, 2024 in Tokyo, Japan and wrap at the Brooklyn Paramount Theater in Brooklyn, New York on April 26, 2024. Prior to staging his Again live shows, Lopatin will serve as a headliner at the Levitation festival on October 26 in Austin, Texas.
Per press release, tickets for the 2024 Again shows will go on sale on Thursday, September 28, beginning at 10 a.m. local time. Additionally, the press release relays, "For fans purchasing the album ahead of release by Tuesday, [September] 26 in the UK and US, there will be an opportunity to secure pre-sale tickets to the New York, London and Manchester concerts via the Oneohtrix Point Never store, Bleep and Rough Trade. Please check store mailing lists and socials for more information."
Watch the Again trailer above, and check out OPN's 2024 live dates below.
02/28/2024 — Tokyo, Japan @ EXTheatre
02/29/2024 — Osaka, Japan @ Quattro
03/02/2024 — Seoul, South Korea @ Musinsa Garage
03/21/2024 — Berlin, Germany @ Theater Des Westens
04/04/2024 — Manchester, UK @ New Century Hall
04/05/2024 — London, UK @ Southbank Centre's Royal Festival Hall
04/09/2024 — Paris, France @ Cent Quatre
04/26/2024 — Brooklyn, NY @ Paramount Theatre Brooklyn
Again is out 9/29 via Warp Records. Find out more information here.