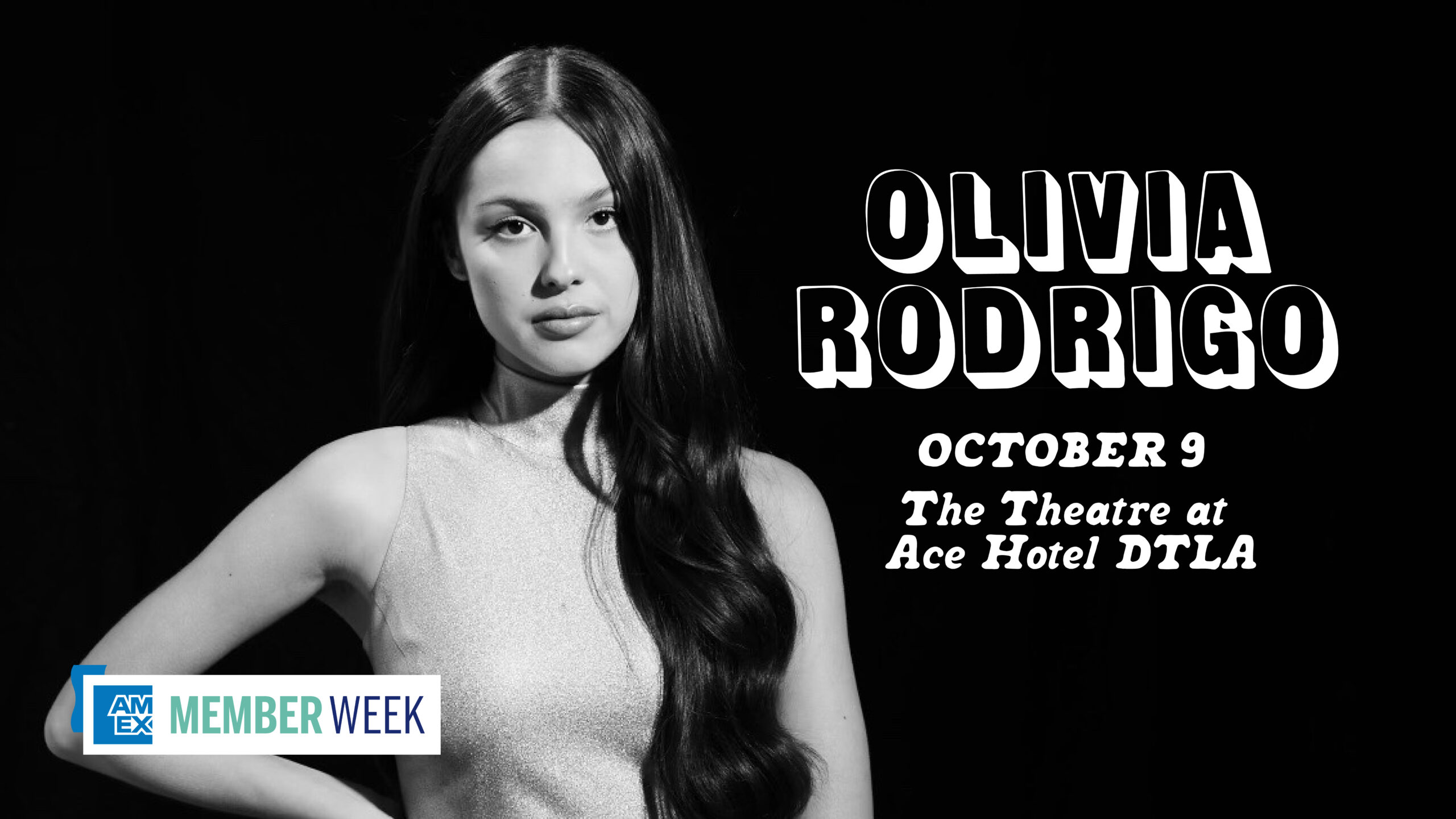 Last month, Olivia Rodrigo announced a massive 2024 world tour in support of her latest album, Guts. Tickets, as they tend to be for popular events these days, might be hard to get, but it turns out the tour announcement didn't tell the whole story when it comes to Rodrigo's upcoming schedule: As part of their Member Week, American Express is partnering with Rodrigo for a Card Member-only concert experience on Monday, October 9, at the Theatre At The Ace Hotel in Los Angeles.
Doors open at 6:30 p.m. PT, the show is set to start at 8, and tickets go on sale (for only $25 each, by the way) on October 8 at 10 a.m. PT. Proceeds from ticket sales will go towards Rodrigo's new nonprofit, Fund 4 Good. Find more information about getting tickets here.
Aside from the performance itself, the event will also feature a complimentary matcha experience, featuring "matcha lattes from LA-based small business Midori Matcha, in a commemorative reusable cup," as well as a tasty surprise treat after the show.
Rodrigo shared a statement about the event, saying, "I've been excited by the response to Guts and I can't wait to perform live for my fans. Partnering with American Express for my Guts world tour, the Guts Gallery pop-up experiences, and now this intimate performance for my fans means so much. Since we're making the show available on my YouTube during Member Week, Livies around the world can get a sneak preview of what's to come on tour!"
Fans can still catch the performance even if they're unable to make it in person: After the concert, video of the show will be available on Rodrigo's YouTube channel for a limited time, from October 10 at 8 p.m. ET to October 12. The video will also include "special stories behind each song, and viewers will get an inside look at Olivia like never before."