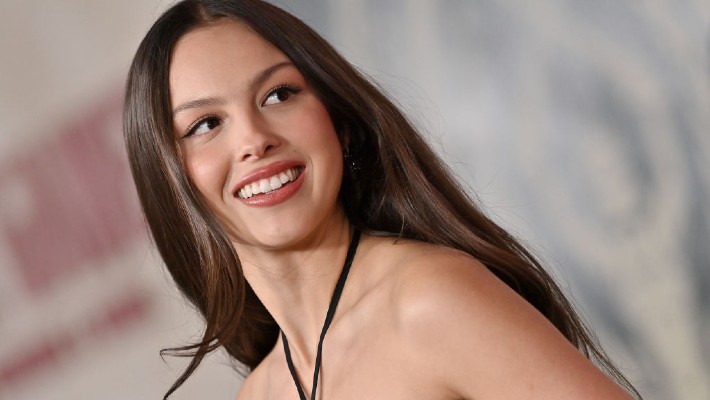 Olivia Rodrigo is pulling out all the stops during her sophomore era. Early next year, Rodrigo will embark on a world tour in promotion of her second album, Guts. And ahead of the tour, Rodrigo is gearing up like a pro.
During the red carpet at the premiere of The Hunger Games: The Ballad of Songbirds, Rodrigo — who sings the song "Can't Catch Me Now" on the movie's soundtrack — spilled all about her plans for the Guts World Tour to The Hollywood Reporter.
"I'm getting it all together right now, brainstorming everything," said Rodrigo. "I'm running on the treadmill right now singing my songs, because I want to be able to jump up and down and sing the songs. I think it's going to be really fun. I want the show to feel like a great place for people to scream and jump around and let loose."
And this will certainly pay off, as several of Rodrigo's songs are best shouted at the top of one's lungs.
Elsewhere in the interview, Rodrigo revealed that she is most excited to perform "All-American B*tch" from Guts while on tour.
"That's a big yeller, so I hope people let out all their frustrations on that one," Rodrigo said.
You can see the interview above.