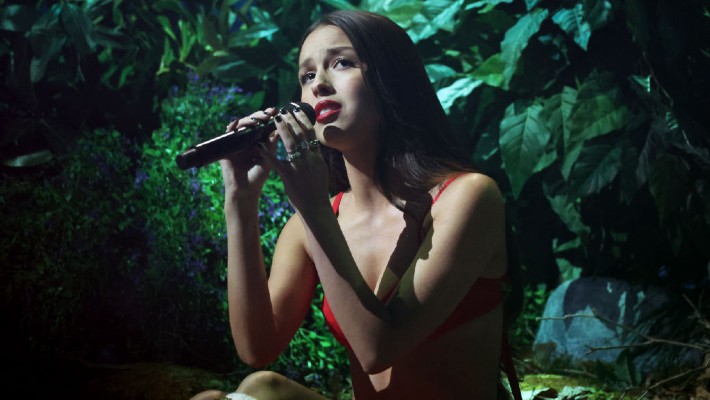 Just months after releasing her sophomore album, Guts, Olivia Rodrigo has new music — this time, for one of the year's most anticipated movies. Ahead of the premiere of The Hunger Games: The Ballad of Songbirds & Snakes, Rodrigo has shared "Can't Catch Me Now" — a song she wrote for the movie's upcoming soundtrack.
"Can't Catch Me Now" has a sense of triumph, and features Rodrigo emerging strong amid adversity.
"I'm in the trees, I'm in the breeze / My footsteps on the ground / You see my face in every place / But you can't catch me now," sings Rodrigo on the song's chorus.
The movie's soundtrack is expected to arrive in tandem with the movie later this month, and will feature songs performed by the film's lead actress, Rachel Zegler — along with Flatland Calvary, Molly Tuttle, Billy Strings, and more.
The film itself is a prequel taking place 64 years before the events of the original Hunger Games movies and books, and will tell the story of a young Coriolanus (Tom Blyth), the last to walk of a failing lineage, the once triumphant Snow family who has fallen from grace following a war. In the movie, Coriolanus is assigned to a mentor named Lucy Gray Baird (Zegler), a tribute from the impoverished District 12, and together, they will work to shift their fates.
You can listen to "Can't Catch Me Now" above.
The Hunger Games: The Ballad of Songbirds & Snakes arrives in theaters 11/17.