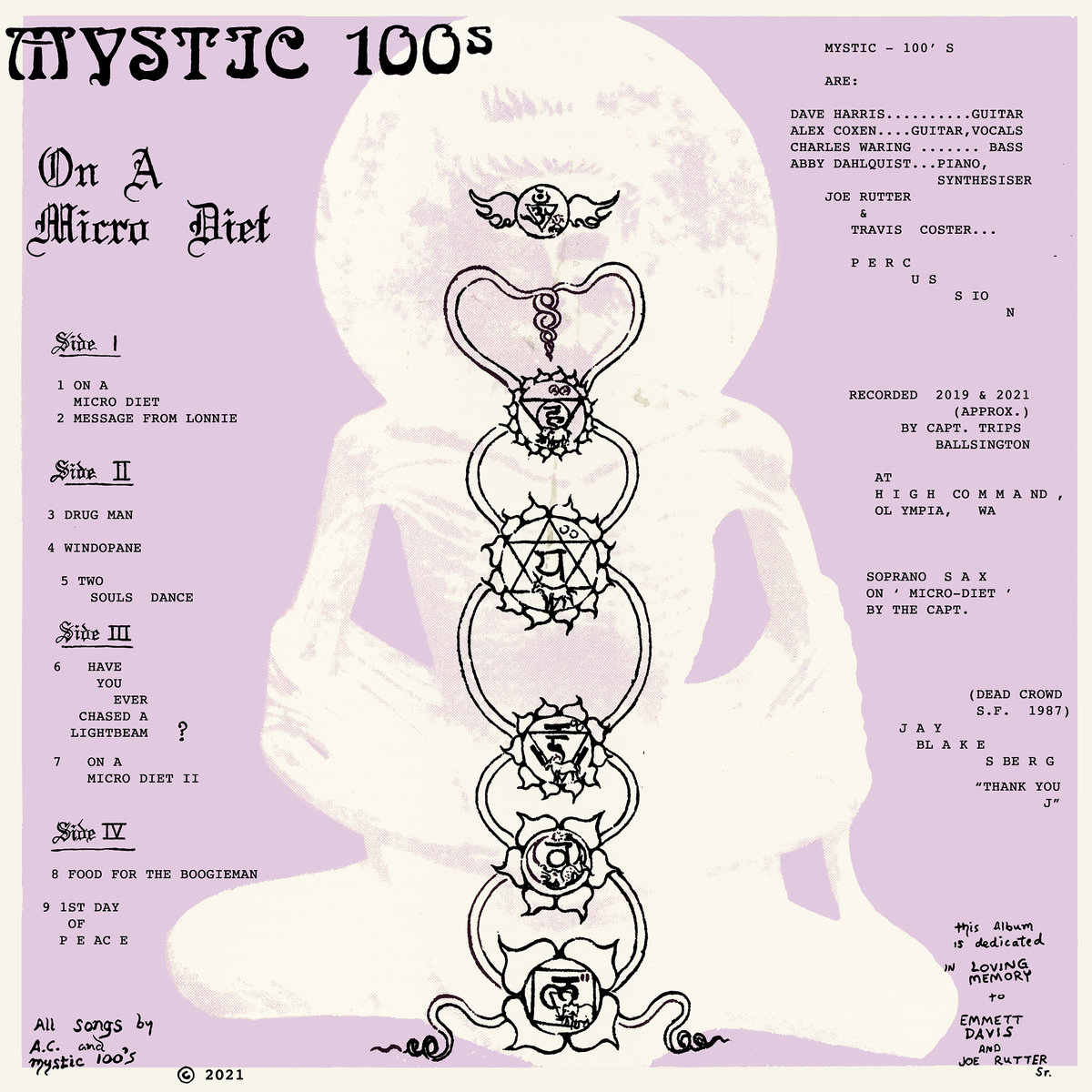 Once upon a time we used to blog about a ragged psych-punk band from Olympia called Milk Music. When we last heard from them six years ago, they'd just released an album called Mystic 100's. They've since adopted Mystic 100's as their new band name — the ol' Mount Eerie, the ol' Magnolia Electric Co. — and are finally back with news of a new album.
As Pitchfork points out, the new Mystic 100's album On A Micro Diet is coming at the end of the month; the hippie streetwear brand Online Ceramics will be releasing the vinyl edition. The album's 10-minute title track and opener is also its lead single, and you can hear it shift shapes from blues-rock to avant-garde shapelessness to soaring psychedelia below.
TRACKLIST:
1 "On A Micro Diet"
2 "Message From Lonnie"
3 "Drug Man"
4 "Windowpane"
5 "Two Souls Dance"
6 "Have You Ever Chased A Lightbeam?"
7 "On A Micro Diet 2"
8 "Food For The Boogieman"
9 "First Day Of Peace (Short Version)
On A Micro Diet is out 3/31 on Online Ceramics/Listening House. Pre-order it here.