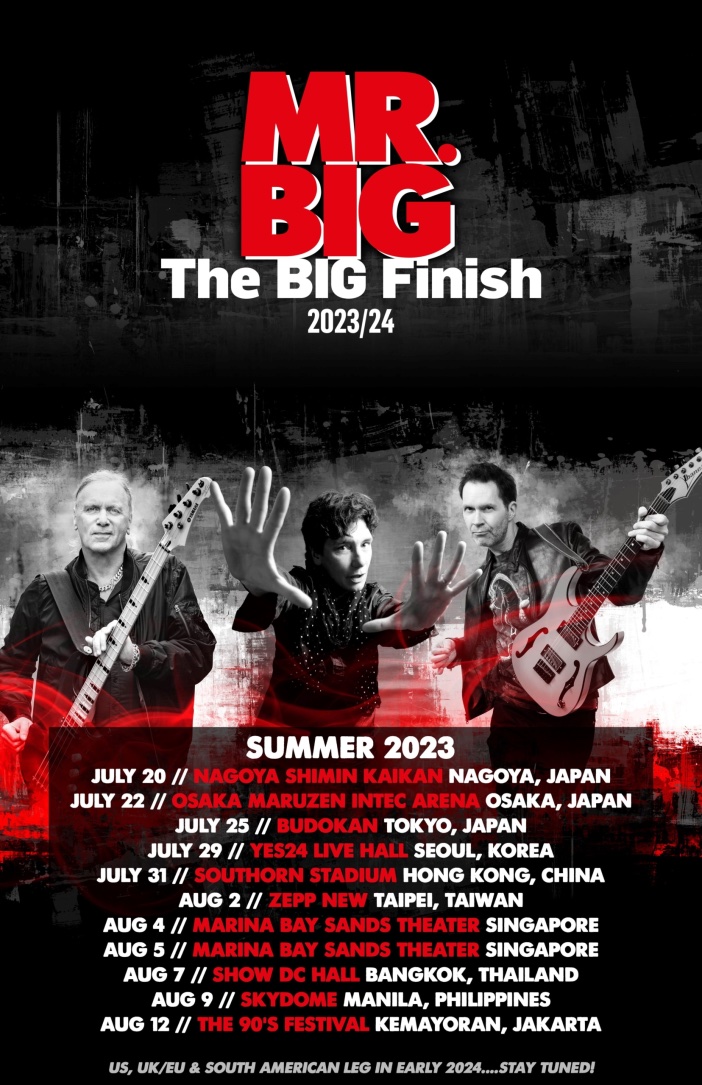 Mr. Big, the Los Angeles rock band that hit #1 with "To Be With You" in 1992, is calling it quits after a farewell tour that will kick off later this year and spill into 2024. The band went on hiatus following the death of drummer and co-founder Pat Torpey, who passed away in 2018 from complications related to Parkinson's disease.
"We wanted to do a proper farewell, and this seems like the right way to do it," bassist/vocalist Billy Sheehan said in a press release. "We're in the process of making sure we come up with a suitably big entertainment extravaganza to go along with our music," added guitarist/vocalist Paul Gilbert. "And since our music has resonated so wonderfully in places all over the world, we're going to play in as many of those places as we can."
Nick D'Virgilio, who is a member of Spock's Beard and played drums on Genesis' final album Calling All Stations, will be taking over Torpey's duties as drummer. "We found a wonderful drummer in Nick, and he's got a great voice too," Sheehan said. "Nick has a vocal range similar to Pat's, and he'll be able to do the parts Pat did with a similar finesse."
The tour will kick off in Japan this July, and they'll play a few dates in Southeast Asia. Yet to be announced dates in South America, Europe, and the US will kick off next year. More details here.