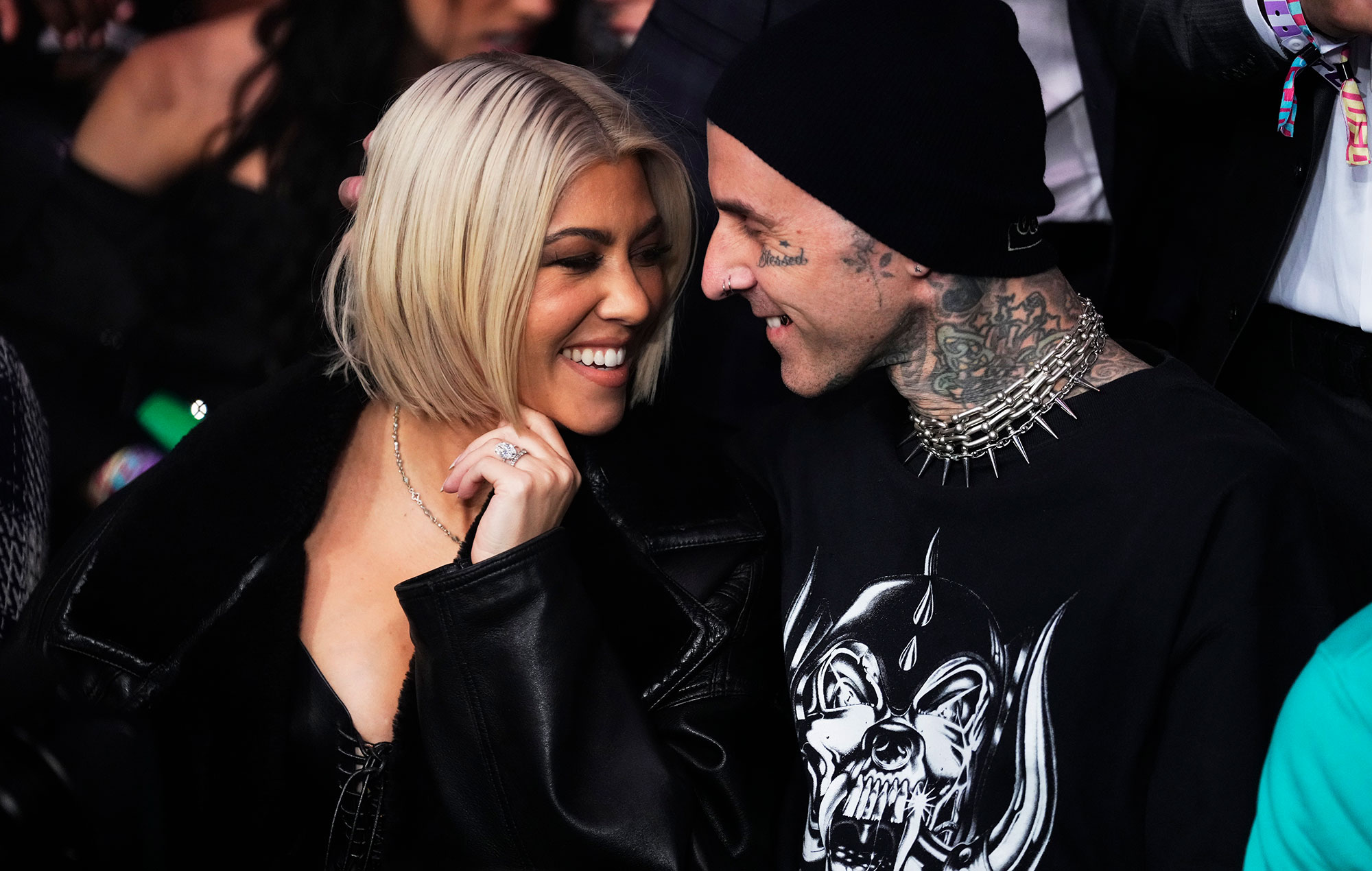 Blink-182 drummer Travis Barker's wife Kourtney Kardashian is reportedly "feeling better" after the sticksman rushed home from his tour due to a family emergency.
The band announced on Friday (September 1) that they were cancelling a number of their upcoming shows due to "an urgent family matter" that meant Barker had to return home to the United States.
Blink were due to perform in Glasgow that day, but that show was postponed along with their Belfast and Dublin shows.
Now, according to People, Kourtney who is pregnant with her and Barker's first child together, had to go to the hospital for an undisclosed emergency.
The couple were seen leaving the hospital on Saturday (Sept 2) in photos obtained by MailOnline. The pictures show the pair as they are ushered into a black SUV.
A source went on to tell People that Kardashian is "back home now with her kids," adding: "She is feeling better. She is happy to have Travis back home too."
Neither Barker or Kardashian have yet to comment publicly on the matter.
Over the weekend, Barker shared pictures to his Instagram Story of a sign reading 'Prayer Room', believed to be at Glasgow airport. He also posted a picture of a stained glass window inside the chapel, along with a tapestry hanging on the wall which read 'Together We Pray'.
Kardashian previously revealed news of their pregnancy by holding up a sign during a Blink-182 concert in June, a reference to a similar moment in the video for their classic 1999 track 'All The Small Things'.
Meanwhile, Blink-182 said that more information in regards to Barker's return to Europe and their rescheduled dates would be provided as soon as it is available.
The long-awaited shows were set to be the trio's first UK and Ireland performances since Tom DeLonge returned to the pop-punk line-up.
Meanwhile, DeLonge recently shared that a new Blink-182 album is "only weeks away", having previously teased it as the "best album we've ever made". The record will be the first full-length release from the classic line-up, which also features Mark Hoppus, since their reunion last year.