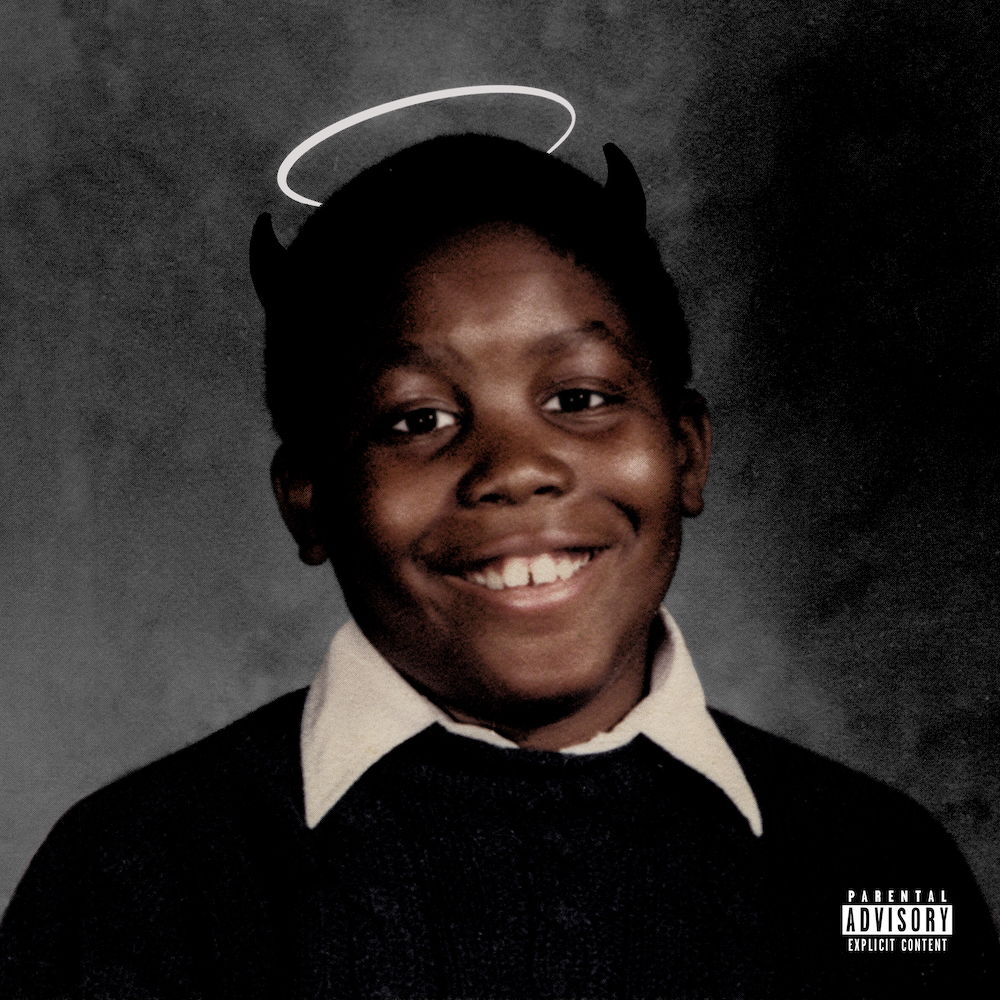 Last month, Killer Mike announced a new album, MICHAEL, his first solo project in over a decade. He shared "Don't Let The Devil" from it at the time, and today he's back with a new single, "Motherless," and some more details about the album, including its tracklist (sans featured guests). "Don't Let The Devil" is also getting a music video alongside the one for "Motherless" that adds up to a tribute to Killer Mike's late mother.
"When I first played Dion (No I.D.) the album he said two things – one of which was that I was essentially holding something back and that was the song "MOTHERLESS," Killer Mike said, continuing:
"It was the last song made for the album because I hadn't uttered these words out loud since her transitioning. When I tell the story of my mother the tales told include one when I walked in on her attempting to take her own life- it gets to the heart of how deeply sensitive an artist and human she was. She survived, was diagnosed bi-polar and depressed; she fought that until the day she died. She lived a beautifully rich outlaw of a life and I am honored to show her as the total beautiful badass she was…

These aren't meant to be sad videos or eulogies. This is a celebration of a BAD ASS BLACK GIRL from the westside of Atlanta. She's been affectionately called OG Mama Niecy by the many people she helped stay on their path.
The "Don't Let The Devil" video was directed by Davi Peña based on a treatment by El-P. "El's heard me talk about these bohemian-artsy-disco infused parties my mom used to throw when I was kid," Killer Mike reflected in a statement. "I'd hear everything there- that's where I first heard Grandmaster Flash, Kurtis Blow & Whodini."
"So when we were trying to figure out what the video for "DON'T LET THE DEVIL" should be – Jaime came back with this treatment written out and I cried at the end. What's even crazier is he didn't know what we were doing for 'MOTHERLESS' either but that's the magic I guess." The "Motherless" video was directed by Shane Smith.
Check out both below.
TRACKLIST:
01 "Down By Law"
02 "Shed Tears"
03 "RUN"
04 "N Rich"
05 "Talkin Dat SHIT!"
06 "Slummer"
07 "Scientists & Engineers"
08 "Two Days"
09 "Spaceship Views"
10 "Exit 9"
11 "Something For Junkies"
12 "Motherless"
13 "Don't Let The Devil"
14 "High And Holy"
MICHAEL is out 6/16 via Loma Vista Recordings.