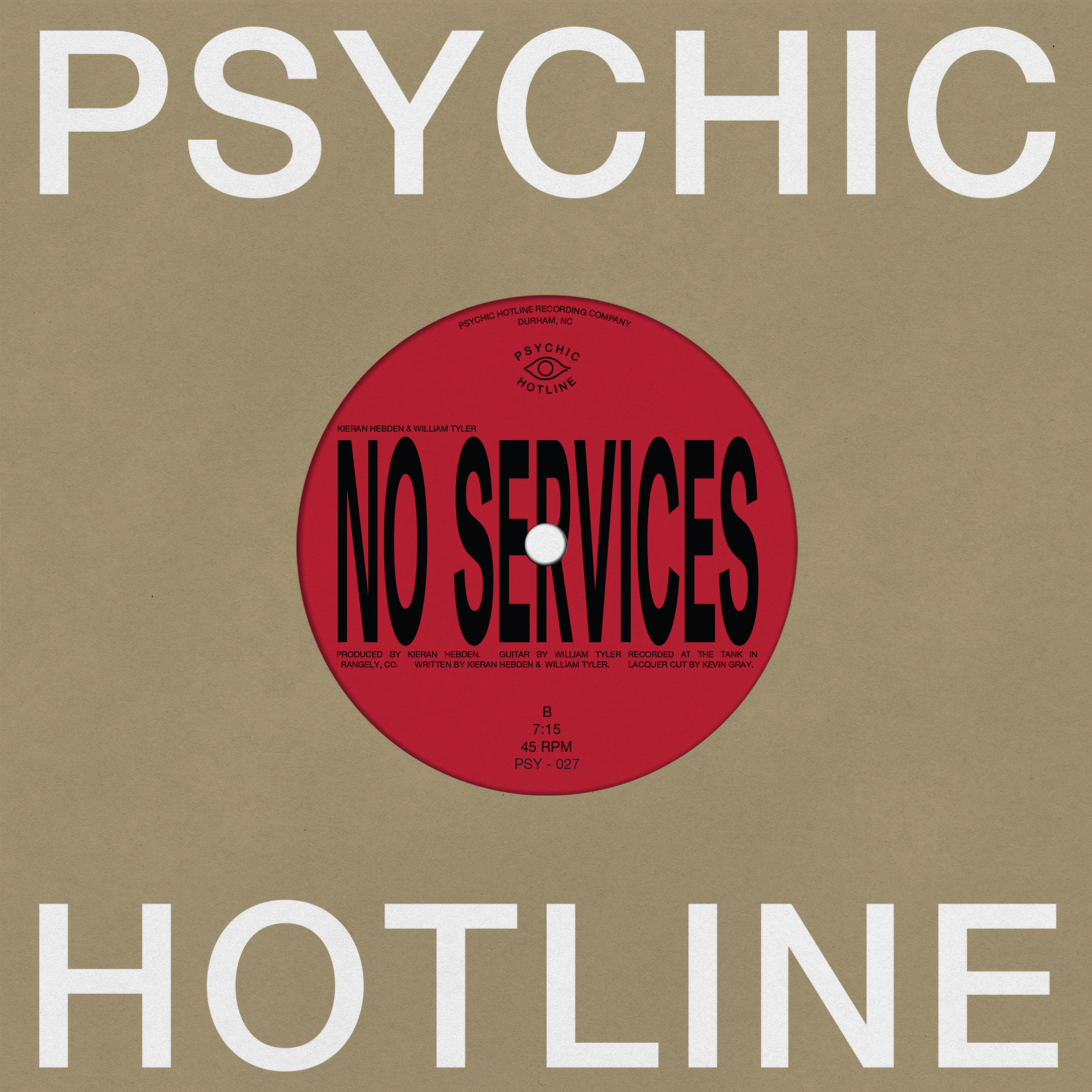 Pointedly ditching his usual Four Tet moniker, the legendary electronic producer and composer Kieran Hebden teamed with the also-legendary folk-rock guitarist William Tyler on a new 7″ out today via Sylvan Esso's Psychic Hotline imprint. We heard the single's vast and exploratory A-side "Darkness, Darkness" back in May. With the record's release today, we get to experience the B-side.
"No Services" ambles along gorgeously and purposefully for seven minutes. The song offers little more than echo-laden keyboard chords and the scrape of fingers on an acoustic guitar, but the results are wondrous — ambient yet intense and searching, like stumbling into a series of epiphanies. Listen below.
"Darkness, Darkness" b/w "No Services" is out now on Psychic Hotline.