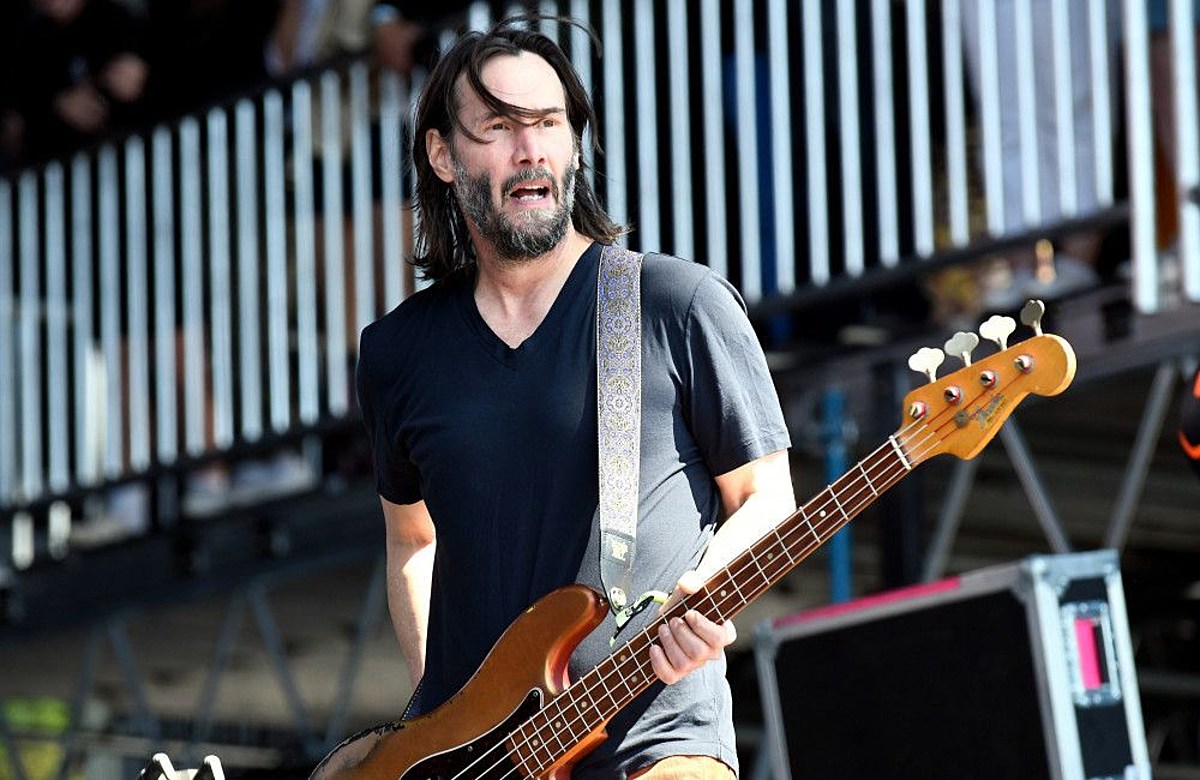 Keanu Reeves once received a bass guitar lesson from Red Hot Chili Peppers' Flea.
The 59-year-old actor — who plays bass in the grunge band Dogstar — revealed he asked the musician for advice when they met on a movie set.
Speaking on Fender's YouTube channel, Keanu said, "I remember one time I was doing a film, and Flea was in it, or I was in a film with Flea. And I remember there was a house, and there [were] amps and instruments and stuff like that."
"And I was like, 'Hey, Flea, can you give me a lesson?' And he was like, 'Sure, man!' And he [did a complex bass solo]. And I was like, 'Alright, so?' And he was like, 'Just feel it, man. Just play.' And I was like, 'Yeah.'"
Keanu and Flea both appeared in the 1981 movie My Own Private Idaho, directed by Gus Van Sant.
READ MORE: The Top 66 Hard Rock + Metal Bassists of All-Time
Speaking about how he became a bassist, Keanu said, "I think I'm a wild animal playing with a piece of wood. I didn't learn a lot of songs. I didn't listen to a song and try and figure it out. Kids: I regret that. If you're picking up an instrument, it's cool to figure out what people have done before, but I wasn't doing that. So I would just play. So I had no theory."
"I was asked what was my first bass. I've been trying to remember, but I think it was like 1986. I went to the Hollywood Guitar Center with the daydream of getting a bass guitar. I ended up… I don't recall, but there was a guy there who was selling a bass. He was with a friend. Not at the store, it was like a parking lot sale. I had, like, a bass drug deal."
Keanu Reeves Guests on Fender's YouTube Channel
49 Actors You Might Not Remember Are Musicians
Gallery Credit: Chad Childers, Loudwire