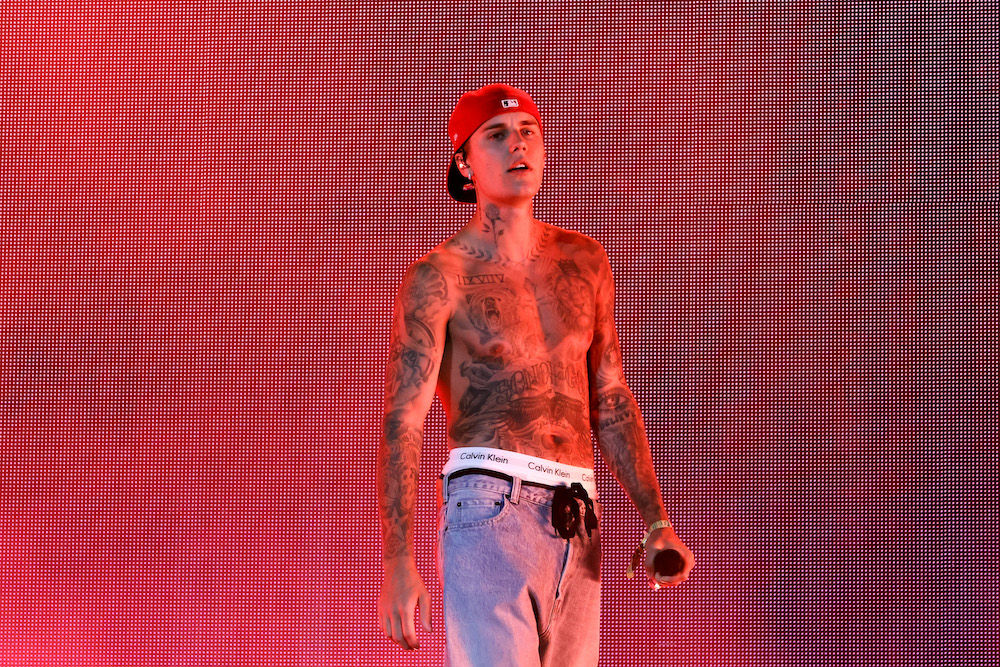 It looks like Justin Bieber has canceled the remaining tour dates on his Justice World Tour. This follows a series of delays (five in total), the most recent postponement being on October 6. Bieber had been citing health issues as the reason for those delays, writing "I need to make my health the priority right now" when he first announced the postponement on an Instagram story in September.
Last July, Bieber announced he'd been battling Ramsey Hunt disorder, which caused him significant facial paralysis. "As you can see, this eye is not blinking. I can't smile in this side of my face. This nostril will not move," Bieber said in an Instagram video at the time. "So there's full paralysis on this side of my face."
Until now, a few remaining dates — including 2024 shows in California, Connecticut, and Washington, D.C. — were listed on Ticketmaster, but, as USA Today notes, they have since been removed. Likewise, the Utilita Arena in Sheffield announced today that their date of the tour had been canceled.
Meanwhile, according to the LA Times, ticket holders are getting messages from their respective sellers that their Justice World Tour dates are officially canceled, as opposed to postponed. As of now, Ticketmaster does list Bieber's Paris dates in March as happening, but it's hard to imagine those will in fact take place if so many dates surrounding them are outright canceled.