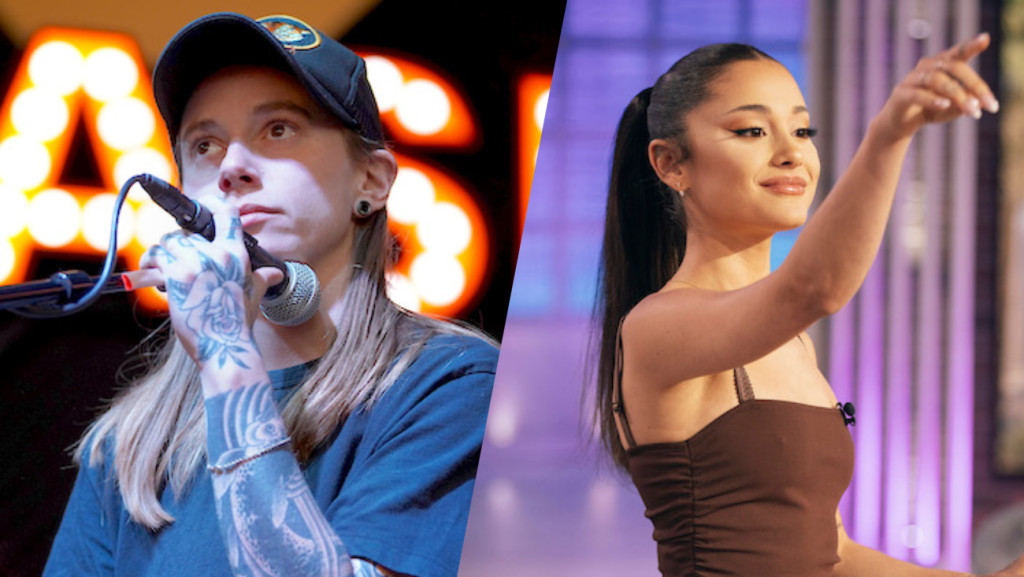 One thing Boygenius have proved (aside from the fact that Phoebe Bridgers, Lucy Dacus, and Julien Baker making music together is a good idea) is that they're not scared to dress up: They did some Nirvana cosplay about a year ago and they went full Victorian for a Los Angeles Times feature earlier this year. Now, they (Dacus and Baker, anyway) have taken it to a new level.
Ahead of Halloween tomorrow, Dacus just shared a photo of her and Baker dressed, respectively, as Pete Davidson and Ariana Grande, specifically imitating a recognizable photo of the two in which Grande licks a lollipop and looks admiringly at her then-flame. The primary takeaway, as seen both in the comments of Baker's Instagram post and from fans on X (formerly Twitter), is that Baker looks so different from how she usually does that it took a lot of people a minute to figure out who the heck that person next to Dacus was.
One Insta commenter wrote, "it took me so long to realize that was julien." Another said, "this has completely obliterated an entire dimension of my mind . why does juliana slay so hard." Even Finneas couldn't help but comment, "Holy sh*t."
Check out some more reactions from X users below and find some more musician Halloween costumes here.