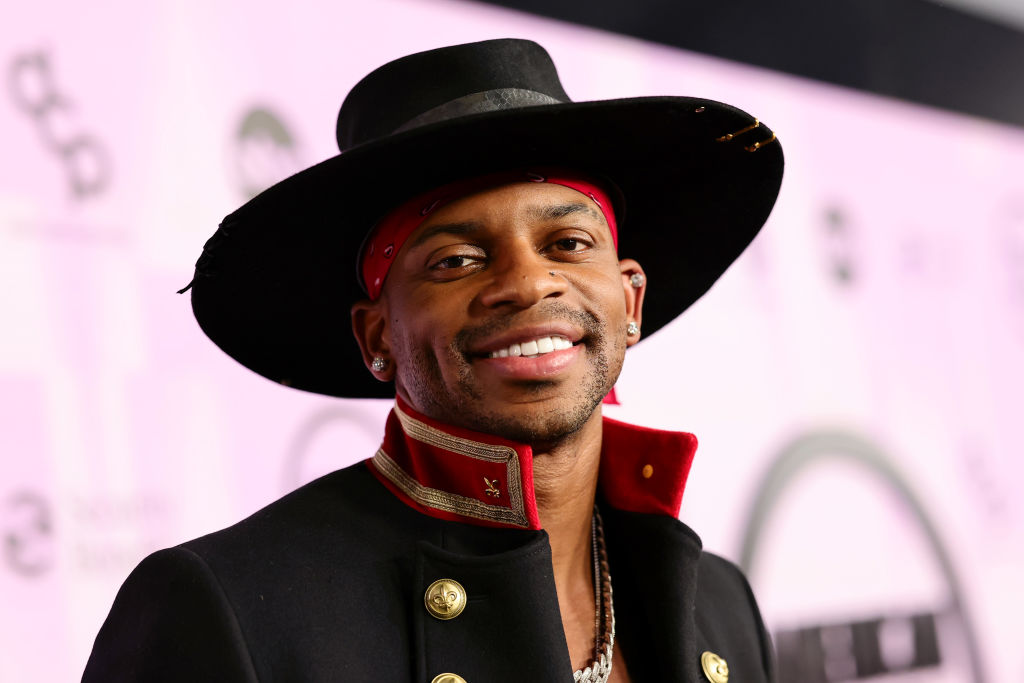 Warning: The following story contains descriptions of sexual abuse.
Last month, the former manager for country star Jimmie Allen sued Allen for a series of sexual abuses, including rape. She claimed that Allen repeatedly abused her over a period of 18 months. Allen denied the allegations, and he was dropped by his publicist and suspended by his record label, manager, and agent. Now, another woman has come forward and filed a lawsuit against Jimmie Allen, for battery, assault, invasion of privacy, and emotional distress.
Variety reports that lawyers for Jimmie Allen's second accuser, identified in the lawsuit as "Jane Doe 2," filed the suit against Allen, his bodyguard, and the company that employed the bodyguard in Tennessee federal court earlier today. She claims that Allen sexually assaulted her in a Las Vegas hotel room last year and that he secretly filmed it on his phone.
In the lawsuit, the woman claims that Jimmie Allen approached her on a plane. She says she didn't know who he was and that he told her that he his wife were separated. (Allen and his were not separated at the time, but they are now.) As quoted in Variety, the lawsuit says, "Over time, Allen expressed his love for her and told her he could see a future together. He told her he wanted to have children together and that he could see she would make a good stepmother for his children."
After several months of long-distance communication, the woman allegedly agreed to meet Allen at a Las Vegas hotel. The lawsuit claims that Allen and the woman had sex that started out consensual, but she laid down ground rules: "He told her he would respect her request. Yet, as their encounter progressed, Allen penetrated Plaintiff during sex with his penis and without a condom. Allen told Plaintiff he wanted to get her pregnant. Plaintiff said no… He refused."
Allen allegedly kept going until he passed out, at which point the woman noticed his phone, recording them while hidden in a hotel closet. She says that she took the phone, turning it in to police when she filed a criminal report against him. Her lawyer, who also represents the former manager who's suing Allen, says that Jane Doe 2 is now waiting for police to fulfill her records request.
UPDATE: Allen has now been dropped by his label BBR Music Group, Billboard reports.