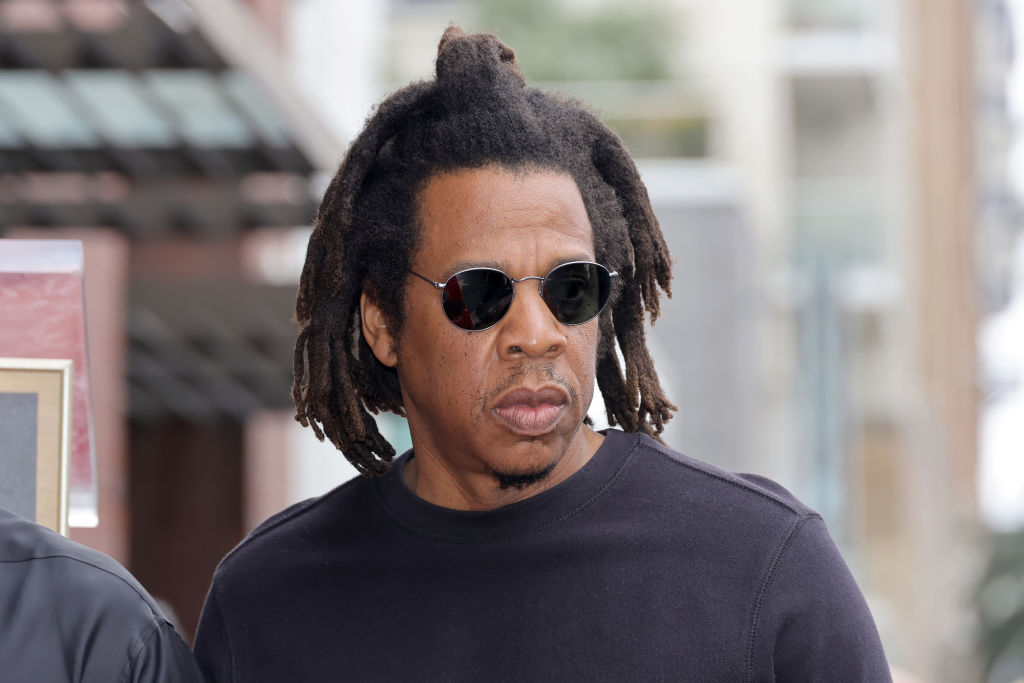 Jay-Z has a funny relationship with the written word. As a rapper, Jay famously never wrote anything down. Instead, he assembled entire verses in his head, going into his fabled rain-man state to fit all those interlocking pieces together. But writers have probably published millions of words about Jay, and Jay has published some words about himself, too. Thirteen years ago, Jay came out with Decoded, a book of his annotated lyrics. Now, Jay-Z has his own exhibition at the Brooklyn Public Library.
This morning, Roc Nation opened The Book Of Hov, a temporary exhibition at the central branch of the Brooklyn Public Library. On its website, the exhibition says that it includes "thousands of archived objects, including original recording masters, never-before-seen photos, iconic stage wear, prestigious awards, and recognitions, as well as videos and artifacts from every facet on Jay-Z's professional life. If you'd like to behold the platinum plaque for Jay and Linkin Park's collaborative album Collision Course for yourself, you'd better get your ass down to Grand Army Plaza.
For the past few days, the library's facade has had Jay-Z's lyrics printed on it. In addition to all those pieces of Jay-related ephemera, There's a recreation of Baseline Studios, the facility where Jay recorded many of his classic albums. (I've been to Baseline, and it's really just a fairly lavish but otherwise pretty regular recording studio, with a pool table in it. Still, fun idea.)
As Pitchfork reports, the library says that Roc Nation paid for the cost of the exhibit, so this does not represent your tax dollars at work. The company has also donated money, books, and vinyl records to the library. Jay attended the opening last night, and his people reportedly kept the whole thing from him, as a surprise. The exhibition is expected to run through fall.