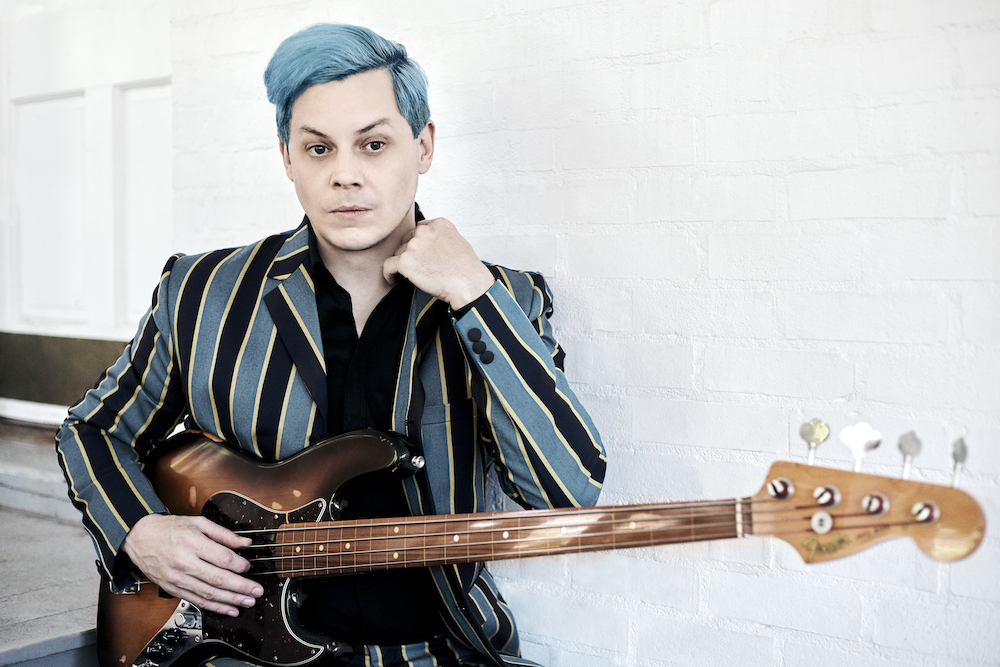 Jack White is putting out two albums this year, Fear Of The Dawn and Entering Heaven Alive. Today he's sharing a new track from both of them.
First up is Fear Of The Dawn, which is coming out at the beginning of April. He's shared "Taking Me Back" and the title track from that one already. Today's Fear Of The Dawn single is "Hi-De-Ho" and it boasts a guest feature from Q-Tip. White and the rapper have a history: White brought out Q-Tip during his show at Madison Square Garden back in 2015 and he also played on the last A Tribe Called Quest album.
"Hi-De-Ho" samples a track by Cab Calloway. "I just heard that Cab Calloway song on the radio in the kitchen one day and I thought, 'I love that song, and it's just so powerful," White told Rolling Stone. "I said, "You know what would be great? It'd be great to sample that scatting that Cab Calloway does on there and have that scatting go along with a drumbeat." He also talked about how he got Q-Tip involved:
So I sampled it and then just played a drumbeat that seemed to go along with it and then I grabbed a bass and I wrote a bassline for that drum beat and on and on it went. And then pretty soon I thought, 'Man, this is so interesting. I wonder if Q-Tip would find something interesting about this?

Five minutes later, [Q-Tip] sent me back his own scatting on top of it. I love synthesizing different moments, different areas of music, different time periods. The best part about it all is everybody I played to kept thinking that Cab Calloway was me. And I thought, 'No, it's obviously not me. Do I actually sound like that?' So that was bizarre.
White is also sharing another song today, "Queen Of The Bees," which is off Entering Heaven Alive. It's the second track we've heard from that album following "Love Is Selfish."
Listen to both songs below.
Fear Of The Dawn is out 4/8 and Entering Heaven Alive is out 7/22, both via Third Man Records.