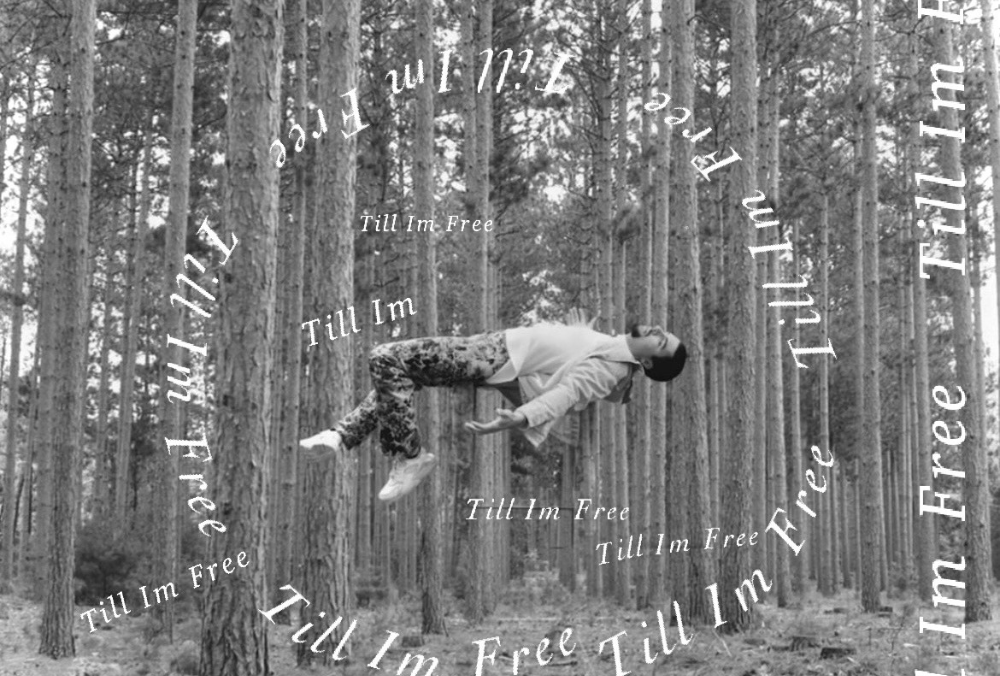 Rising Hip Hop and R&B singer-songwriter, Gabe Drabkin, drops a new music video for the latest single "TILLIMFREE." Shot by Spencer Ortega, the clip is directed by Steven Cleavland and Kyle Kadow known as the director duo Found Format. The Ukrainian-Latvian rapper is seen playing chess with a talking tree and floating in the sky, while it rains sunflowers.
Drabkin welcomes everyone to join him on a ride to self-discovery. "It's a look into my head, battling certain influences and people that hold me back from finding freedom. 'TILLIMFREE' has a message of finding the chains that tie you down in life and acknowledging them and freeing yourself from them," explains the promising talent who recently released "Tried Calling" and "Bag."
Baring his soul to the public, Drabkin sings: "In these lies I breathe free till the day dead/ I got a few I fall back on/ I'm about as good as they come/ The highest high playing them damn drums/ I see what I've loved and see what I make." The artist admits: "I ain't tryna play no more/ I just wanna hold you close/ In the midst of the fall I fall real slow/ For your love that holds/ Girl you taking me higher."
Blending R&B, Hip Hop, and Soul, Gabe Drabkin takes inspiration from the likes of Mick Jenkins, Michael Jackson, Earth Wind & Fire, Isaiah Rashad, The RZA, Prince and many others. "TILLIMFREE" proves his versatility yet again, following the tracks "Morning Sun," ft. Rocklee, "I Appreciate you" with Sir Micheal Rocks, "uaintheard?" ft. G Thags, and "Forgiveness," ft. YGTUT.
Watch the official music video for "Till I'm Free" below:
Listen to "Till I'm Free" here: