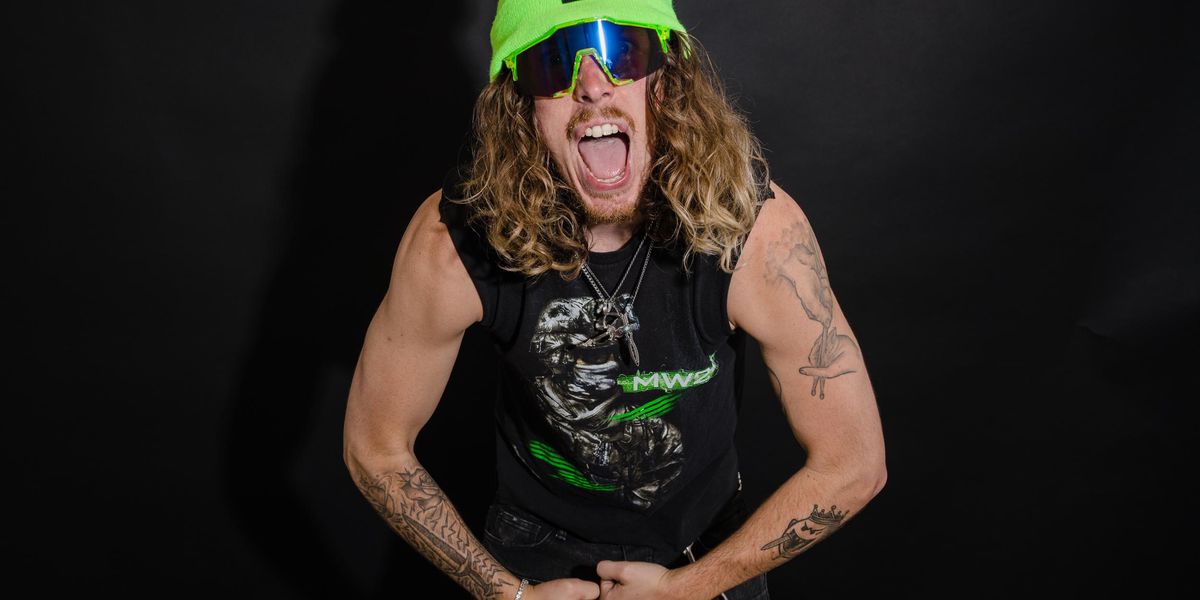 Photos and Interview by Jordan Edwards
Music is all about nostalgia these days. From Beyonce and Drake's journey into house to the "Running Up That Hill" resurgence, we love a retro sound.
So maybe the person that's set to move rock forward is someone who celebrates its past. Jeris Johnson has collaborated with Papa Roach and Nickelback's Chad Kroeger. Soon, he'll open for Korn and Evanesence on their arena tour.
As far as his own sound, it's a mashup of different decades and genres. As trends move and audiences split, versatility becomes useful. Johnson's last two singles are evidence of that. His latest, "LEVITATE (The Summer Song)," is a laid back weekend jam. "RAINING BLOOD," the previous single, is a menacing take on the classic Slayer track.
---
As he gears up for big shows, Johnson talks about how got to this point.
"LEVITATE" is more chill compared to your previous single "RAINING BLOOD." Is this sound indicative of future releases?
Nope, I am just the most unpredictable artist on planet earth. I been feeling nice and summery ever since I moved to LA, and wanted to make my own version of some sublime type shit.
The first time we interviewed you was shortly after the success of "damn!" Do you think you've moved past being a "TikTok artist"?
I've never been a TikTok artist. Always been an artist that uses TikTok to take over the world.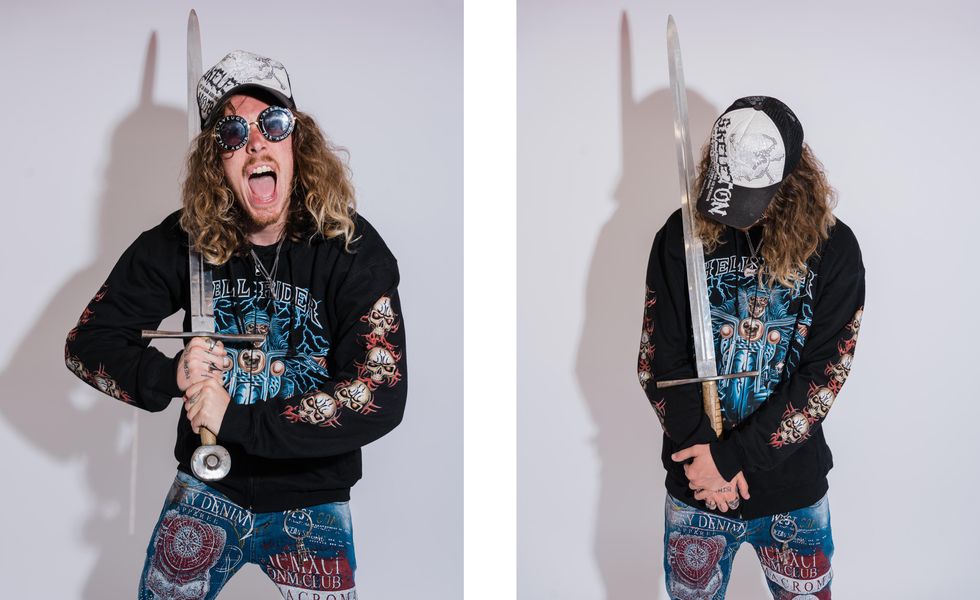 How did you develop your vocals? I love that thing where you go up high for a few notes then drop back down.
Ha thank you. I honestly started trying to sing hella poppy, like straight up Justin Bieber style. Developed my tone and falsetto that way. And then years later, I discovered I could actually add some aggression in my voice and it sounded good. Brilliant discovery.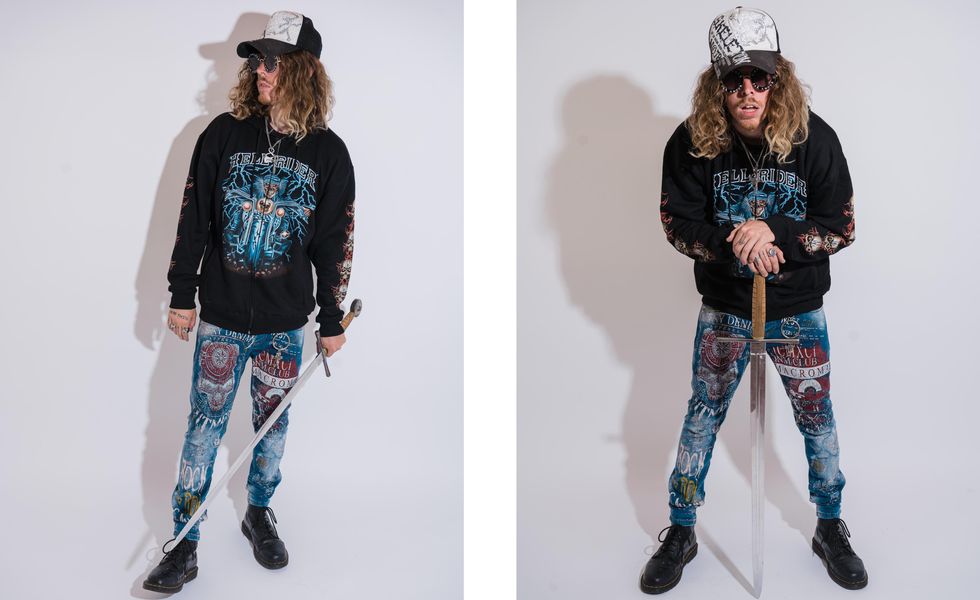 You're known for your Y2K-inspired style, and you obviously love music from that time period. What's so appealing about that era?
I think it's really just cause it reminds me of my childhood. And also cause I feel like the 2000s were such an unrivaled time period of creativity and innovation. Everything was super forward thinking, including the fashion.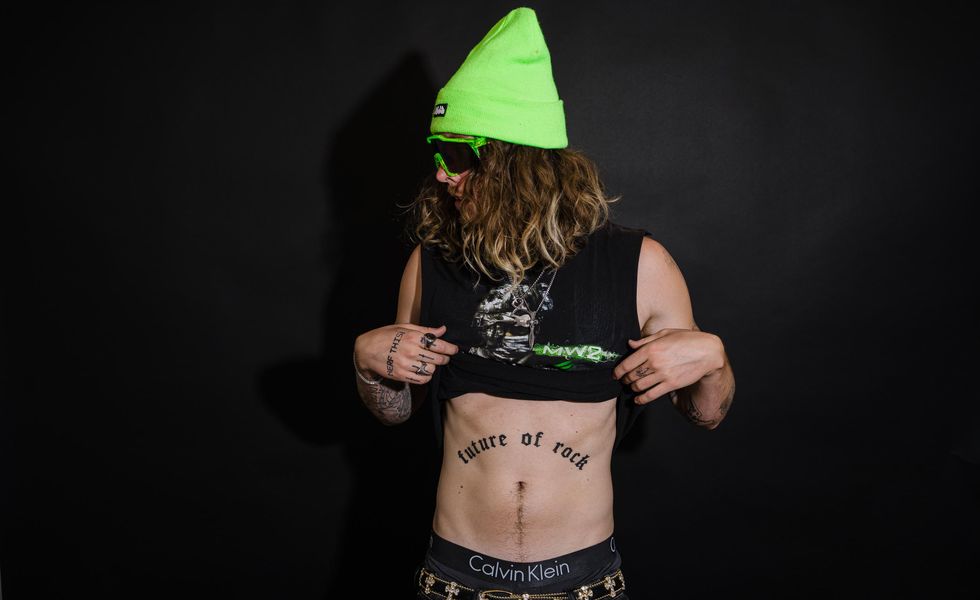 You recorded an update of "Last Resort" with Papa Roach. How did you manage to make something new without it sounding too different from the original?
I feel sampling is a something that rock music has never really touched, and that's essentially what I did. Sampled the original guitar riff and fucked it up until it turned into something new.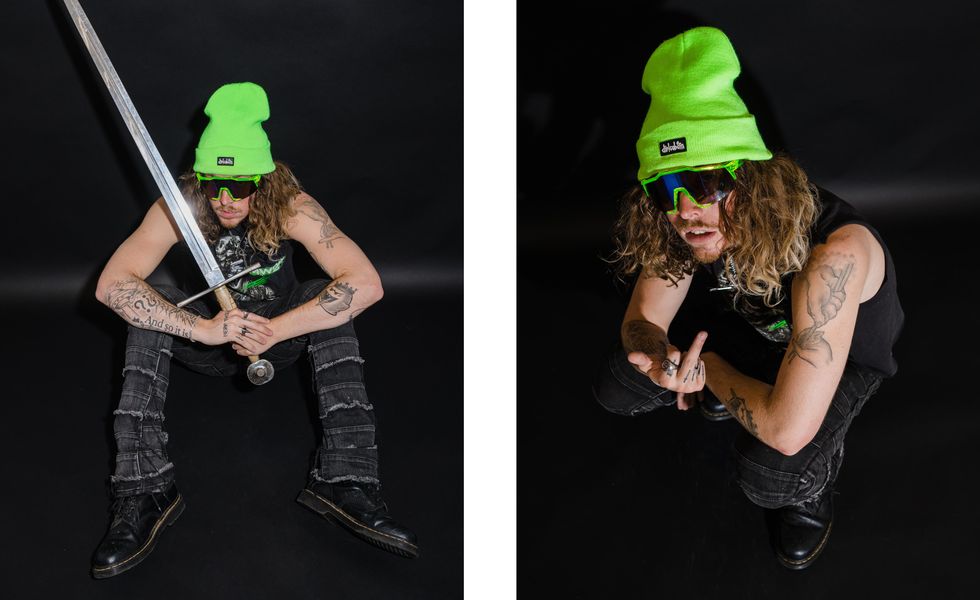 Is there something you listen to that might surprise people?
Probably not honestly. Anyone that pays attention to all my music will hear all my different influences. And I can't even help myself putting every genre I've ever loved into my music.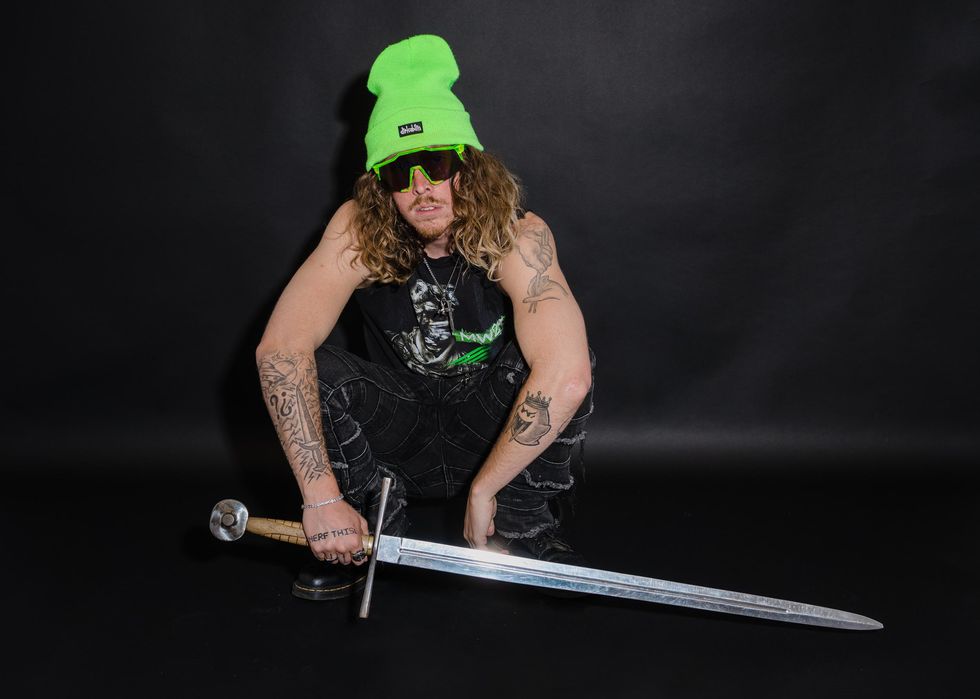 You're about to go on tour with Korn and Evanescence. How does that feel? It has to be a little surreal.
It is such an honor. it's my second tour ever, and I'm playing stadiums with one of the greatest metal bands of all time. I am very blessed for the opportunity so early in my career, and I can't thank them enough.
Set the record straight. Where did the sword come from and how did it become part of your aesthetic?
Got it for the my sword music video, and couldn't let it go after that. Had to keep it and rock it forever.

Jeris Johnson – LEVITATE [Official Audio]

www.youtube.com