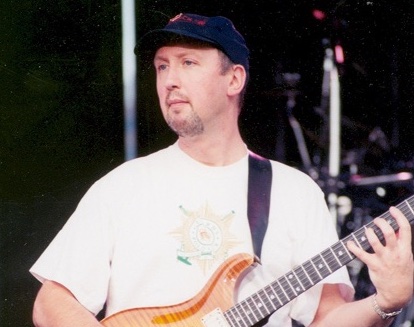 The Scottish musician Ian Bairnson, who played guitar for the Alan Parsons Project and Kate Bush, has died at 69. In an Instagram post, his wife said that he passed away after "a long battle with dementia."
Bairnson was born in Shetland in 1953. After working as a session musician for a few years, he joined the band Pilot in 1973, staying with them for four years and four albums. Alongside some other Pilot members, he also started performing with the Alan Parsons Project — Parsons produced the band's debut album — and he'd play with Parsons for the next few decades.
He also regularly collaborated with Kate Bush, and performed on her first four albums: 1978's The Kick Inside and Lionheart, 1980's Never For Ever, and 1982's The Dreaming. He played the guitar solo on "Wuthering Heights." Throughout his career, he also played on albums by Joe Cocker, Mick Fleetwood, and Yes' Jon Anderson, and toured with Sting and Eric Clapton.
"Ian was the sweetest, kindest, loving husband I could ever have wished for and I take comfort that he is resting now up there in his very own piece of 'Blue Blue Sky,'" his wife wrote in her Instagram post. "Although Ian has left us, his musical legacy stays with us and will continue to delight and brighten our lives, as it did his, forever."
Parsons also paid tribute to Bairnson in a Facebook post, writing: "I have always considered Ian a musical genius … He was a true master of the guitar – he knew every possible playable guitar chord and how to describe it."