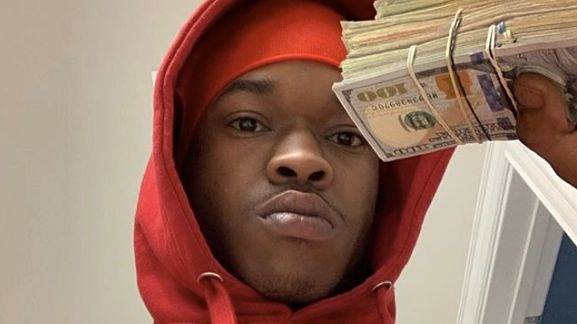 Shreveport, LA – "A Bay Bay" rapper Hurricane Chris — real name Christopher Dooley — has bonded out of jail after being charged with second-degree murder and illegal possession of stolen things. A rep for the Caddo Correctional Center confirmed he was released on Sunday (June 21) after posting a $500,000 bond.
Dooley was arrested on Friday (June 19) after he shot a man outside of a Shreveport, Louisiana gas station around 1 a.m. local time. According to KTBS-TV Shreveport, Dooley said he believed the man was attempting to steal his car so he fired his weapon after a brief struggle.
The man suffered multiple gunshot wounds and was to Ochsner LSU Health hospital where he succumbed to his injuries.
But police aren't buying Dooley's claims of self-defense. Investigators reportedly obtained video footage of the incident that "showed Dooley did not act in self-defense." Detectives also said the vehicle Dooley was attempting to protect was reported stolen out of Texas.
Dooley's attorney issued a statement over the weekend, which read, "The prayers of Mr. Dooley are with the family of the deceased as well as his own family at this time. He is confident that at the end of a thorough and just investigation of this incident, his name will be cleared."
Dooley rose to fame in 2007 after releasing songs such as "A Bay Bay" and "Halle Berry (She's Fine)." In addition to his 51/50 Ratchet debut album, he's released several mixtapes over the years, including Caniac in 2013 and Hurricane Season in 2015. He's also dropped a handful of singles such as 2014's "Ratchet" featuring Boosie Badazz and 2015's "Sections" featuring Ty Dolla $ign.