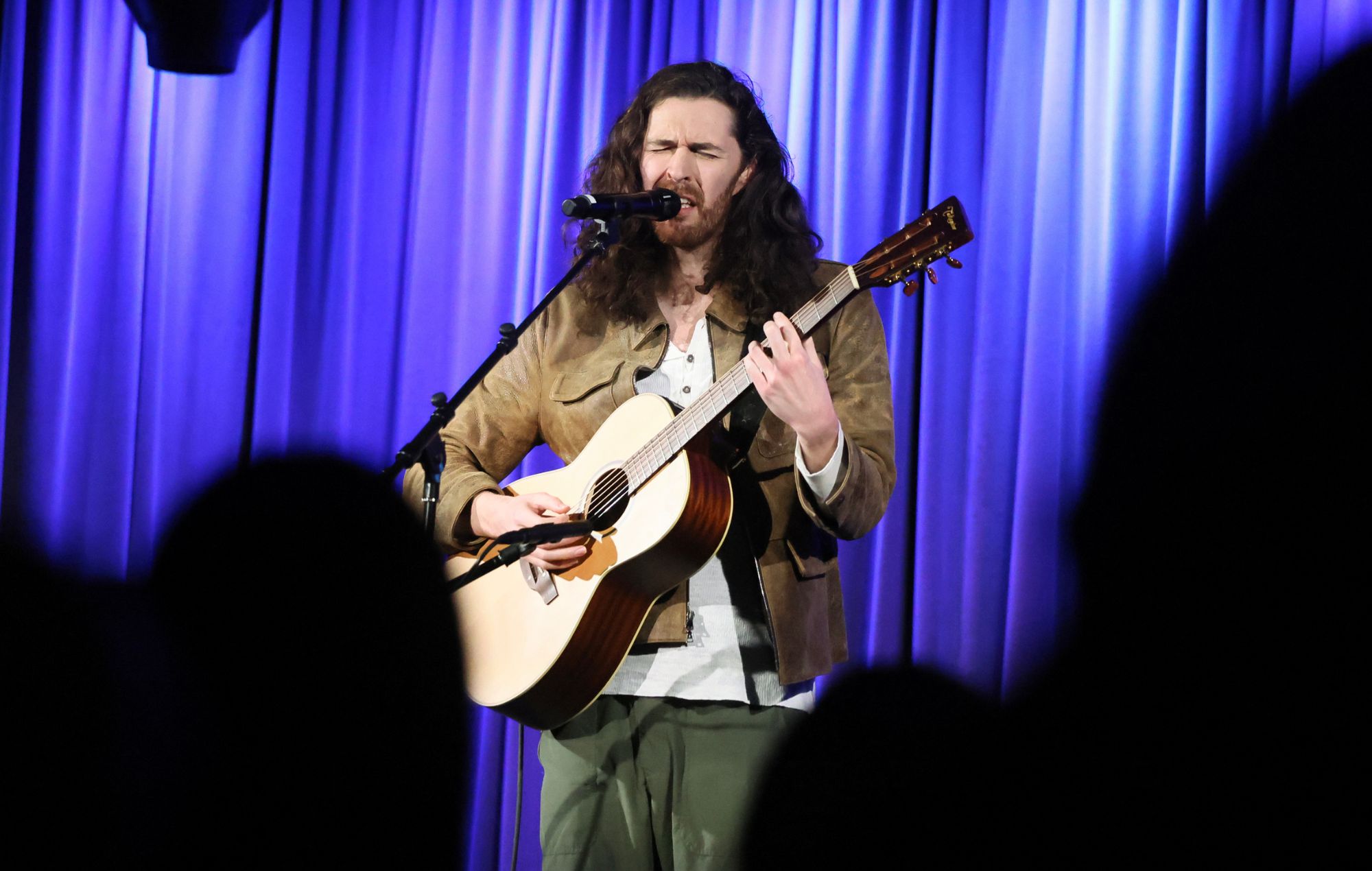 Hozier has announced a series of huge outdoor shows across the UK and Ireland, set to take place next summer. Find the list of upcoming dates and ticket details below.
Announced today (November 3), the newly-announced run of 2024 live shows comes in celebration of the singer-songwriter's latest album 'Unreal Unearth'. Released back in August, the LP was the third studio album from Hozier, and the first of his to reach the top of the UK charts.
They also arrive on the heels of his mammoth shows across the US – which saw him play tour dates in Madison Square Garden and the Red Rocks Amphitheatre – as well as ahead of his upcoming UK tour next month.
All taking place in July next year, the newly shared run of outdoor shows will comprise of four gigs across the UK and Ireland. The first will kick off with a stop in the singer's native Ireland, with a concert set for Marlay Park in Dublin on July 5.
From there, the singer-songwriter will head over to London two days later (July 7) for a stop in Finsbury Park, before playing a set at the Summer Sessions in Chepstow on Tuesday, July 9.
The final of the four new outdoor shows will be held in Glasgow the following day (July 10), when the 'Take Me To Church' singer will close out the scheduled dates with a performance at Glasgow Green.
Special guests for the shows include Brittany Howard and Lord Huron. Tickets go on sale next Friday (November 10) and will be available here.
As previously mentioned, next month will see Hozier embark on his previously-announced run of UK and Ireland tour dates, in celebration of 'Unreal Unearth'. These will start with a stop in Liverpool on December 10, and run until Friday 22, where he will close out the tour with three stops in Dublin's 3Arena (December 19, 20 and 22).
Other Stops include a slot at London's Wembley Arena on December 15, as well as shows in Birmingham, Glasgow and Belfast. Currently, all tickets for the tour are sold-out.
In other Hozier news, the singer took part in an interview with NME in August, in which he opened up about the inspiration 'Unreal Unearth'.
He reflected on the current political and social climate across the globe in the discussion too – namely the attitudes held towards the LGBTQ+ community, which he sees as targeted as scapegoats.
Elsewhere, the Irish songwriter weighed in his thoughts about the rising prominence of AI in songwriting, stating that he would consider striking over it.