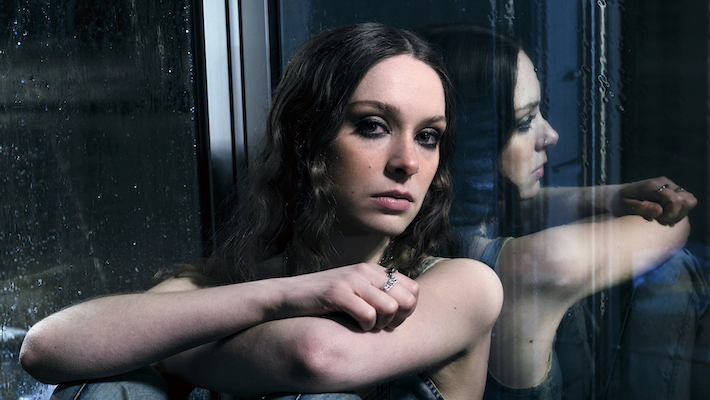 Holly Humberstone, who opened for Olivia Rodrigo last year, is getting ready to release her new album Paint My Bedroom Black, appropriately arriving on Friday the 13th next month. The new single "Into Your Room" is out now as an Amazon Curved session.
"Into Your Room" serves as the second track on the album, and it's a breezy, infectious love song. "I will run / After your moving car / And I will follow you / You're my northern star," she sings passionately. The sound is jovial and hopeful, though the lyrics are tinged with melancholy: "You don't know how much I need you," she sings. It certainly builds the anticipation for Paint My Bedroom Black.
"This album is an exploration of the two sides of myself that coexist," Humberstone previously said in a statement. "One side, the introvert who wants to board the windows up and shut the world out, writing about wanting to escape my surroundings and the confusion of life on the road last year. The other side of me, the extrovert, writing about a budding relationship, deep connections and love."
Watch her perform "Into Your Room" on her Amazon Curved session above.
Paint My Bedroom Black is out 10/13 via Darkroom/Geffen/Polydor Records. Find out more information here.