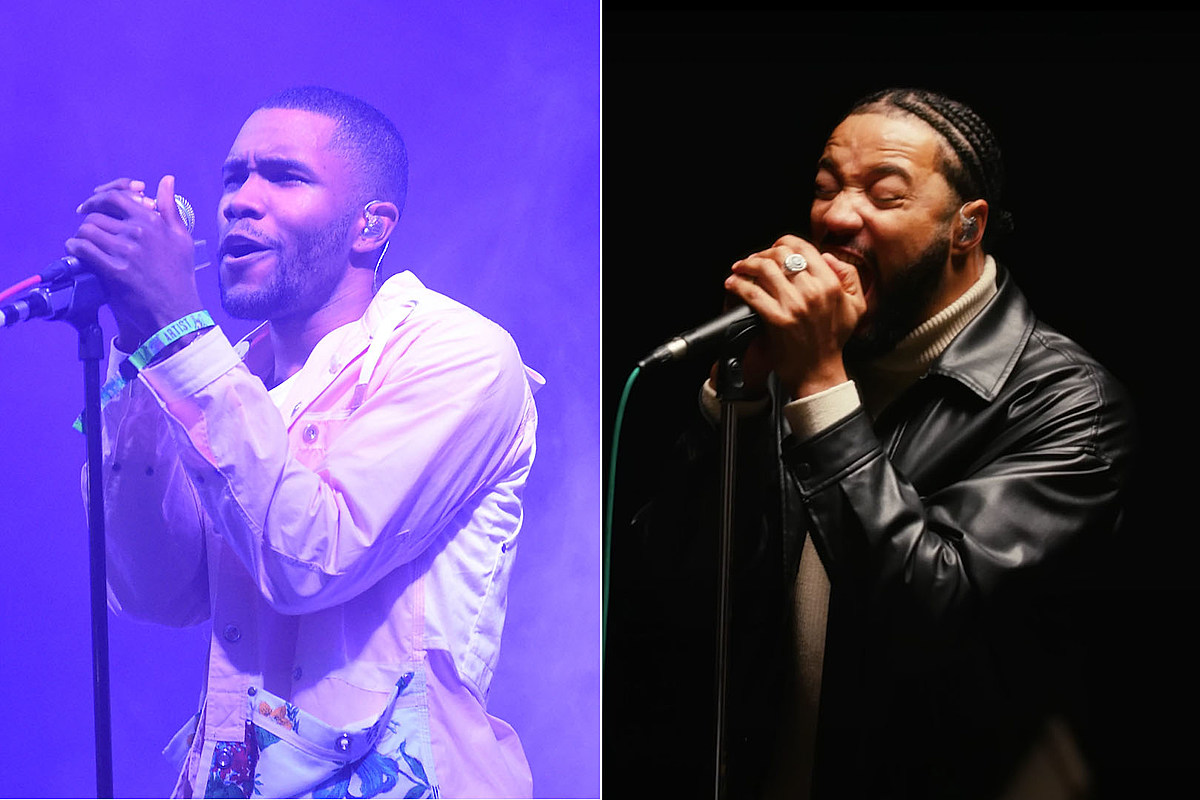 Apparently, hip hop icon Frank Ocean is a Loathe fan. The musician posted a photo on his Instagram story the other day listening to one of the band's songs in a car, and it's since made waves on the internet.
A screenshot of Ocean's Instagram story was shared on Oct. 31 by the X account Odd Future: Fan Page. As seen on the vehicle's infotainment screen, he was listening to the song "Gored" from Loathe's 2020 album I Let It in and It Took Everything. He didn't write a caption so there was no other context to the photo, so perhaps he was just sharing his current musical interest with his followers — all four million of them.
See the photo below.
"Frank Ocean posting Loathe on IG is so dope because I don't think there's anyone cooler that could post your band. Beyoncé maybe??? Snoop??" someone wrote on X.
Apparently, Ocean hadn't been active on Instagram for some time, as the Odd Future: Fan Page account noted that the singer had been active on his page for four days straight. Another user on Twitter wrote, "Wild that Frank Ocean comes out of hibernation to post a story of him listening to Loathe," so it appears that people noticed he'd been absent from the platform.
See some other reactions below.
Loathe seemingly became aware of Ocean's post, as they shared a link to the album I Let It in and It Took Everything on their Instagram story later that day, according to Reddit.
Before everyone gets their panties in a twist, remember that anytime a massive celebrity or musician gives exposure to an artist in the metal community, it's a win. Hopefully Loathe have gained some new fans from the post.
READ MORE: 16 Things Metalhead Really Need to Get Over
Plus, Ocean didn't just become a fan of heavy music three days ago. Years ago, he was filmed moshing at a Trash Talk show in New York City. You can see pictures in this Pitchfork article, and also see a video clip below. Ocean can be seen wearing a bandana in the pit at the 15:11 mark.
Loathe will tour throughout Europe starting in January, and are set to perform at the Sick New World Festival in Las Vegas at the end of April. See all of their upcoming dates on their website.
Frank Ocean in Trash Talk Mosh Pit
25 Awesome Celebrity Metalheads