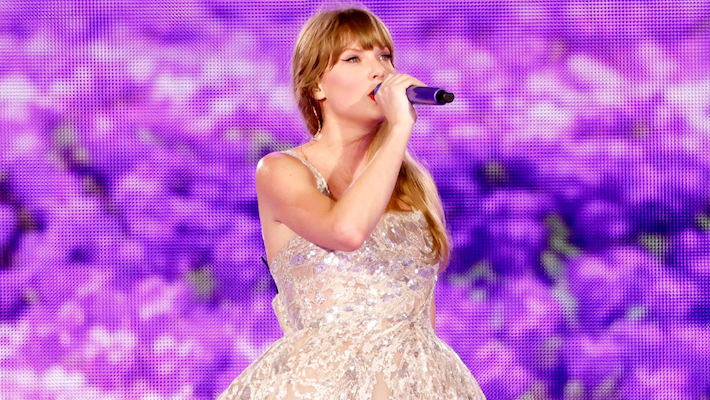 Taylor Swift is just a few hours away from dropping 1989 (Taylor's Version) as her next rerecording. For those who are still looking for what songs are going to be on this version of her album, she is adding five previously unreleased songs to it.
"The 1989 album changed my life in countless ways, and it fills me with such excitement to announce that my version of it will be out October 27th," Swift previously shared. "To be perfectly honest, this is my most FAVORITE re-record I've ever done because the 5 From The Vault tracks are so insane. I can't believe they were ever left behind."
Continue scrolling for the complete tracklist, including what Swift's "From The Vault" songs are.
Original Songs
1. "Welcome To New York (Taylor's Version)"
2. "Blank Space (Taylor's Version)"
3. "Style (Taylor's Version)"
4. "Out Of The Woods (Taylor's Version)"
5. "All You Had To Do Was Stay (Taylor's Version)"
6. "Shake It Off (Taylor's Version)"
7. "I Wish You Would (Taylor's Version)"
8. "Bad Blood (Taylor's Version)"
9. "Wildest Dreams (Taylor's Version)"
10. "How You Get The Girl (Taylor's Version)"
11. "This Love (Taylor's Version)"
12. "I Know Places (Taylor's Version)"
13. "Clean (Taylor's Version)"
14. "Wonderland (Taylor's Version)"
15. "You Are In Love (Taylor's Version)"
16. "New Romantics (Taylor's Version)"
Vault Songs
17. "'Slut!' Taylor's Version) [From The Vault]"
18. "Say Don't Go (Taylor's Version) [From The Vault]"
19. "Now That We Don't Talk (Taylor's Version) [From The Vault]"
20. "Suburban Legends (Taylor's Version) [From The Vault]"
21. "Is It Over Now? (Taylor's Version) [From The Vault]"