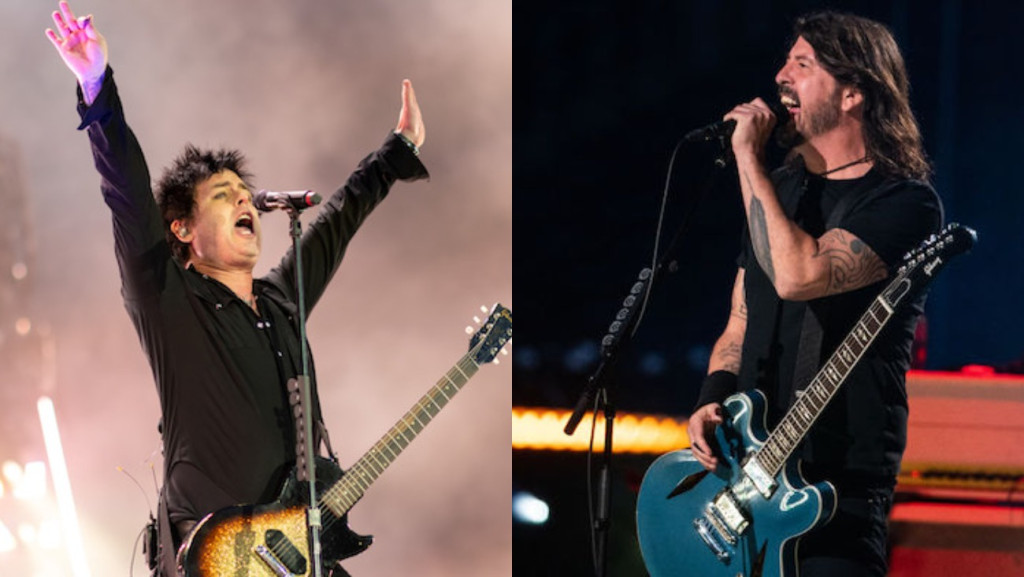 The annual Louder Than Life festival will take over Highland Festival Grounds in Louisville, Kentucky from this Thursday, September 21, to Sunday, September 24. Foo Fighters, Weezer, Tool, Limp Bizkit, Green Day, Queens Of The Stone Age, and Turnstile are among the many notable acts, and the festival has shared its set times.
The full schedule is available on the Louder Than Life mobile app, but the festival posted Sunday's schedule to Instagram.
On September 24, the doors will open at noon local time. The festival features five stages: Loudmouth, Space Zebra, Disruptor, Revolver, and Road Hounds. The likes of Run The Jewels (5:45-6:35 p.m. local time), Turnstile (6:40-7:35 p.m.), and Queens Of The Stone Age (7:40-8:50 p.m.) will lead up to Green Day's headlining set from 8:55 p.m. to 10:45 p.m.
Per the app, the acts scheduled to perform on September 21 include White Reaper (3:15 p.m., Loudmouth), Beauty School Dropout (4 p.m., Revolver), Coheed & Cambria (4:40 p.m., Loudmouth), 311 (5:30 p.m., Space Zebra), Weezer (7:30 p.m., Space Zebra), and Foo Fighters (8:45 p.m., Loudmouth).
Friday, September 22, will get underway at 12:25 p.m. with Flat Black. Later in the day, attendees will be treated to the likes of Megadeth (5:35 p.m., Loudmouth), Limp Bizkit (6:35 p.m., Space Zebra), and Tool (8:55 p.m., Space Zebra).
On Saturday, September 23, Avenged Sevenfold's headlining set is scheduled for 9:15 p.m. on the Loudmouth Stage.
See the full lineup below, and find more information here.
Weezer is a Warner Music artist. Uproxx is an independent subsidiary of Warner Music Group.