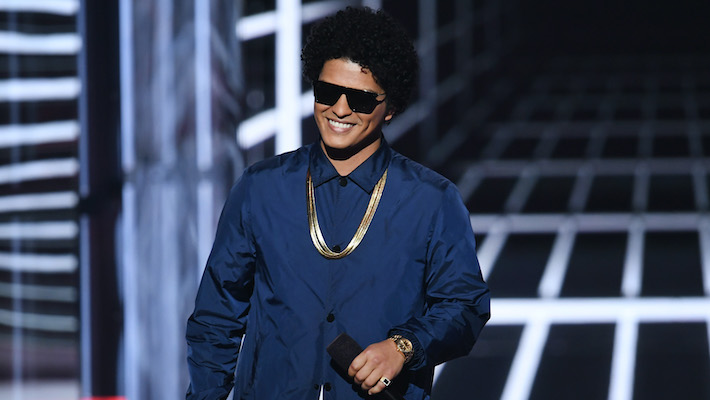 If there are two things Louisville, Kentucky is known for, they are music and bourbon (and college basketball, but that's another story). The Bourbon & Beyond Festival combines the best of both. Boasting 40 brands, a slew of workshops, and a focus on food that pairs well with both the beverages and the entertainment, Bourbon & Beyond kicks off this Thursday, September 14 and runs through Sunday, September 17 at the Kentucky Exposition Center-Highlands Festival Grounds. We've got the set times below.
This year's lineup includes headliners Bruno Mars, The Black Keys, The Killers, and Brandi Carlile, as well as a who's-who of rock and blues, from Train and Duran Duran to The Black Crowes and Blondie. Other highlights include Buddy Guy and Mavis Staples, Hozier and Brittany Howard, The Avett Brothers and Spoon, and Jon Batiste and Ryan Bingham. I also see The Gaslight Anthem, Michelle Branch, Babyface, Aloe Blacc, and Fantastic Negrito on the flyer, so this looks like a winner of a festival. You can get more info here.
Thursday's headliner, Brandi Carlile, hits the stage at 9:15 for a 90-minute set, while The Killers are scheduled for the same time on Friday night. Saturday's got The Black Keys going on 9:15 and on Sunday, Bruno Mars closes things out at 9:05. You can see the rest of the set times in the IG posts below.