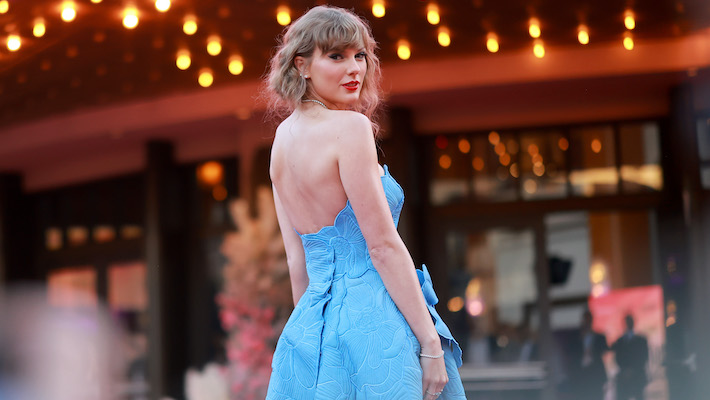 Taylor Swift treated fans to five new vault tracks from her recently released 1989 (Taylor's Version) — and the songs are gaining a ton of attention for their ties to the era's history. For those who have been wondering what easter eggs she includes on the added tracks, we're here to help with a complete guide.
The first of the vault tracks is "Slut!," which finds Swift pining after someone famous — leading many to suspect that this is just the first of the new songs that continued using her ex, Harry Styles, as inspiration. "Everyone wants him, that was my crime / The wrong place at the right time," Swift notes, adding in a new voice memo that it came down to this song or "Blank Space" making the original.
"Suburban Legends" is leaving people wondering who this might be about, though. It doesn't seem to be tied to Styles, although it's hard to say. Swift sings about a publicized relationship, but one that she got back together with.
Another one that is raising some questions is Swift's groovy "Now That We Don't Talk" track. This one does feel more explicitly about Styles, likely written post-breakup, as she details someone who grew their hair long and that she's glad she doesn't have to pretend to like acid rock or yachts for him. Ouch.
However, the shade doesn't end there. "Is It Over Now?" closes out the vault tracks on the album but does not hold back from sparing Styles either. She makes note of how she viewed him as a "lying traitor," how his new girl was "her clone," and his tendency to sleep with models.
This song also has Swifties drawing instrumental comparisons to "Out Of The Woods," which is fitting, as she seemingly references both Styles' skiing accident and the photos at the time of her leaving alone on a boat.
Over the years, the two exes have patched things up with sweet public interactions at least.