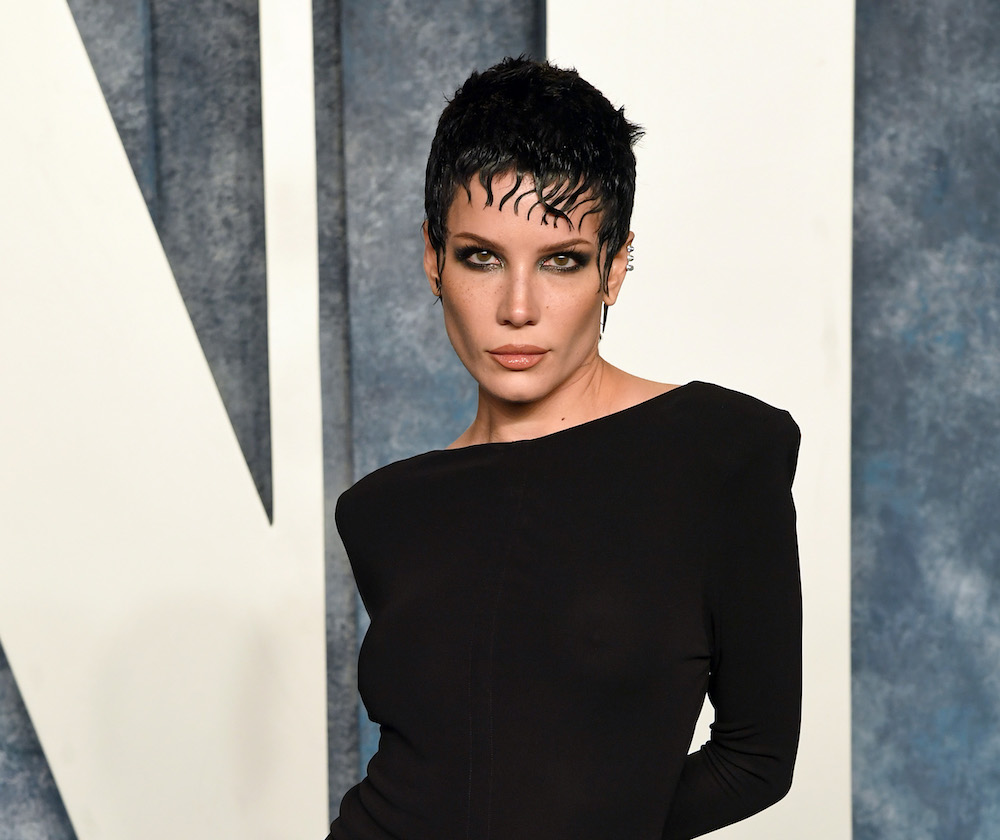 Halsey will leave their longtime label home, Capitol Records. According to Variety and Hits, spokespeople for the artist and label have separately confirmed the news. "After eight great years the decision to leave Capitol is bittersweet, but we are excited about exploring a new partnership and sharing new music with fans," said Halsey's managers, Anti-Pop's Jason Aron and Anthony Li.
"Everyone at Capitol poured their hearts and souls into helping Halsey achieve their dreams and present their music to the world," Capitol in its statement. "We are incredibly proud of all we accomplished together, and wish Halsey the very best in all their future endeavors."
Around this time last year, Halsey openly complained about their label wanting them to be more active on TikTok. "Basically, I have a song that I love that I want to release ASAP, but my record label won't let me," they wrote in May 2022. "I've been in this industry for eight years and I've sold over 165 million records and my record company is saying I can't release it unless they can fake a viral moment on TikTok." (Halsey was not alone in their exasperation — other artists like FKA Twigs, Charli XCX, and Florence And The Machine have expressed similar frustrations. Though Welch did eventually come around.)
In June, the song and video ("So Good") came out after Capitol wrote an open letter to Halsey on their socials: "Halsey, we love you and are here to support you. We are committing to a release of 'So Good' on June 9th, 2022… We are an artist-first company that encourages open dialogue. We have nothing but a desire to help each one of our artists succeed, and hope that we can continue to have these critical conversations."
Halsey's most recent album, 2021's Trent Reznor- and Atticus Ross-produced If I Can't Have Love, I Want Power, earned considerable critical praise upon release, arriving at #2 on the Billboard 200. It was Halsey's fourth consecutive album to reach the 200's top two.