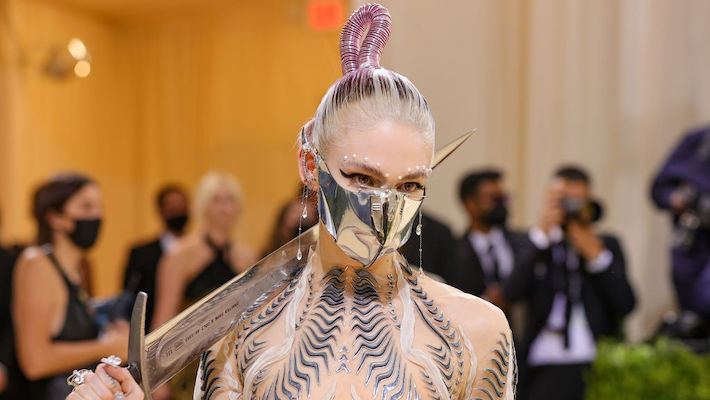 Despite some controversy surrounding the emerging technology, Time Magazine is showcasing the most influential people in AI for their next cover. Some musicians — like Sting or Ed Sheeran — are not interested in this advancement of technology; others, like will.i.am or Lupe Fiasco, are on board with it.
However, the most active supporter of AI in music might be Grimes, who's featured on Time's list. The blurb mentions Elf.Tech, her platform which allows fans to upload a capella vocals, and recreate them in her voice using AI technology. Her recent song, "I Wanna Be Software," was a love letter to the digital realm.
Also on the list is Holly Herndon. Her blurb explains "her digital twin," Holly+. "Working with technologists, Herndon created a vocal deepfake of herself in 2021 by extensively training a neural network on her voice. Now, any amateur musician can use Holly+ to transform their pedestrian voice into hers, perfectly tuned and ethereal," it reads.
After making Elf.Tech, Grimes tweeted about being worried that fans were making better songs than her. "I am actually kinda stressed that ppl r starting to make competitively (or maybe better??) quality grimes sounding songs than I do but it's also the most wonderfully poetic way to die and respawn in another career," she wrote.