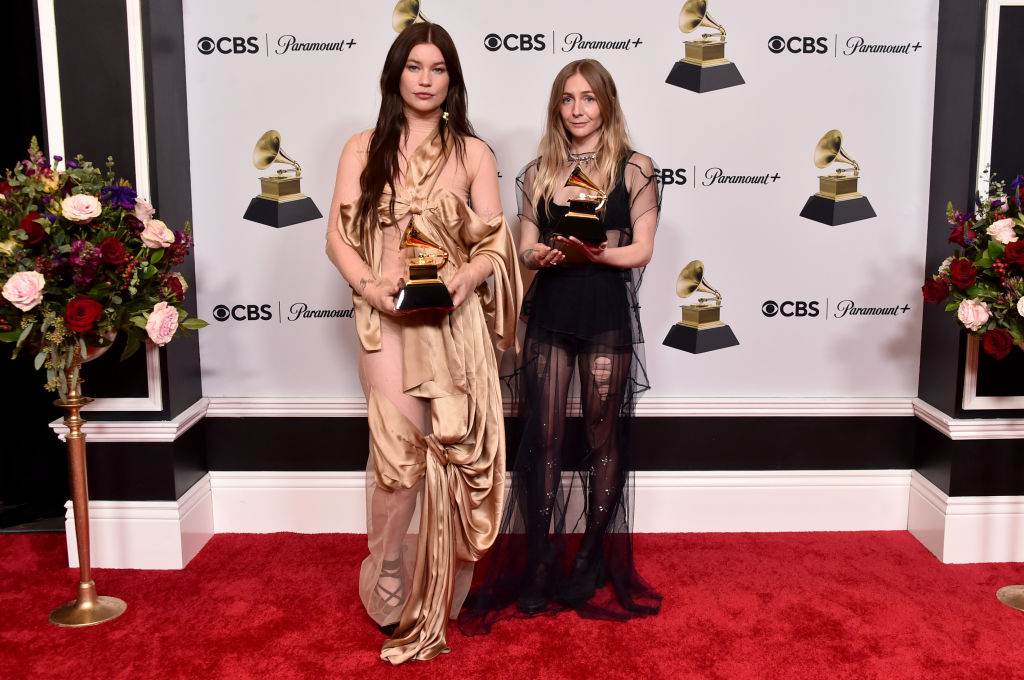 Wet Leg's Wet Leg won the Best Alternative Music Album category at the 65th Annual Grammy Awards.
The other nominees in the category were Arcade Fire's WE, Big Thief's Dragon New Warm Mountain I Believe In You, Björk's Fossora, and Yeah Yeah Yeahs' Cool It Down.
Wet Leg also won the Grammy for "Chaise Longue" for Best Alternative Music Performance. They were nominated against Arcade Fire, Big Thief, Florence + The Machine, and Yeah Yeah Yeahs.
Wet Leg are also up for Best New Artist.