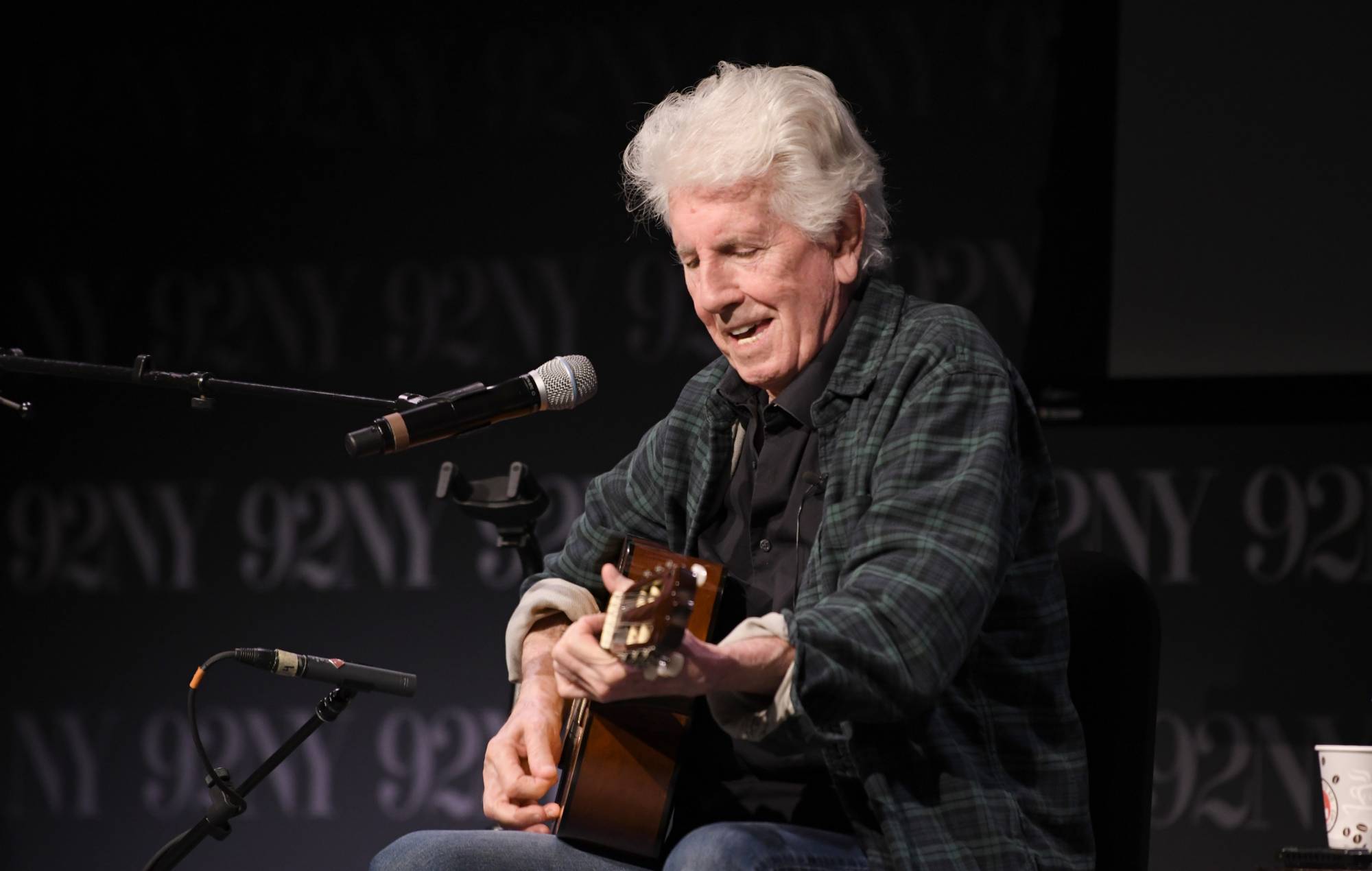 Graham Nash has sold the rights to his back catalogue to Irving Azoff's Iconic Artists Group.
The deal includes songs from his solo career, as well as his time in The Hollies and Crosby, Stills and Nash.
Azoff told Variety: "I am thrilled to welcome Graham Nash to the iconic family, which now represents the works of all three of Crosby, Stills, and Nash.
"Graham is not only an incredible talent and true gentleman but a longtime friend as well. Back when I struck out on my own and started my first management company, Graham visited my office and came up with the name, 'Front Line Management.'"
While Nash said: "I'm looking forward to working with the Iconic team on various projects to further the legacy of CSN's music and my own."
Jimmy Edwards, the president of the Iconic Artists group, added: "We're excited to be working with Graham. We'll be looking to shed light on all aspects of his incredible career, including premium reissues, placement of music in film and TV, partnerships, and utilising innovative digital strategies to tell Graham's incredible story to new generations."
Edwards also hinted that unreleased music from Nash's solo work as well his time in Crosby, Stills and Nash could be released in the future.
He continued: "Without giving too much away, I will say there is a wealth of material in both Graham's vault and the CSN archives that I'm incredibly excited about and fans will be too. Stay tuned."
Earlier this year, Nash opened up about his relationship with former band member David Crosby. Speaking to AARP, Nash paid tribute to his former collaborator who died in January of this year.
He told the outlet: "The fact is that we were getting a little closer at the end. He had sent me a voicemail saying that he wanted to talk to apologise, and could we set up a time to talk," he said. "I emailed him back and said, 'Okay, call me at eleven o'clock tomorrow your time, which is two o'clock on the East Coast.' He never called, and then he was gone."
Nash shared a heartfelt tribute to Crosby shortly after his passing. "I know people tend to focus on how volatile our relationship has been at times, but what has always mattered to David and me more than anything was the pure joy of the music we created together, the sound we discovered with one another, and the deep friendship we shared over all these many long years," he wrote.
"David was fearless in life and in music. He leaves behind a tremendous void as far as sheer personality and talent in this world. He spoke his mind, his heart, and his passion through his beautiful music and leaves an incredible legacy. These are the things that matter most. My heart is truly with his wife, Jan, his son, Django, and all of the people he has touched in this world."