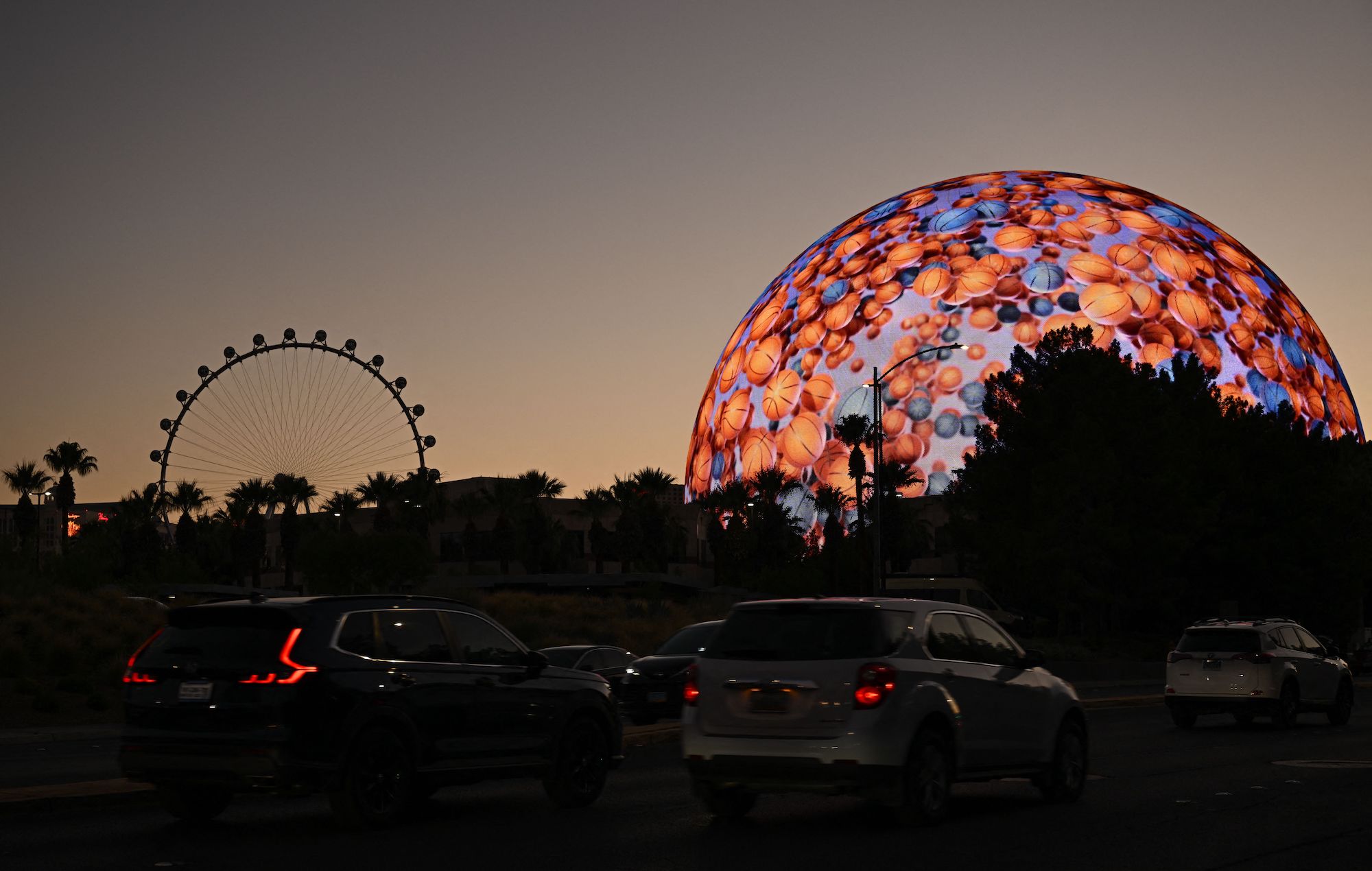 A first look at the interior of the huge new MSG Sphere venue in Las Vegas has been shared – take a look below.
The US$2.3billion structure – which will host its first concerts with a U2 residency this September and October – features an exosphere consisting of over 1.2million puck-sized LEDs that then form and transmit images across the Las Vegas skyline.
Also opening at the Sphere on October 6 is a new nature film from director Darren Aronofsky titled Postcard From Earth.
Taking to Instagram, Aronofsky shared the first look at the interior of the venue, while discussing its "largest screen on the planet".
"My iphone can't come close to capturing the definition on the screen," he said. "At times you forget where you are and you're transported to the other side of our home."
See the video below.
This is what the Las Vegas Sphere looks like on the inside 😯

Who would you want to see perform here?? pic.twitter.com/3mXLKan5XP

— edmtrain (@edmtrainapp) July 24, 2023
Earlier this summer, the exterior of the new venue was lit up for the first time to celebrate the Fourth of July in the United States.
Speaking to Apple Music's Zane Lowe, U2's Bono and The Edge took him on a tour of the venue, sharing several key details about the Sphere, noting that it was built specifically for live performances and the arts, rather than a typical arena that's built for sports.
"There are no speakers. The entire building is a speaker. So wherever you are, you have perfect sound is the plan," Bono said while Edge chipped in to add "There's nothing else like it in the world and won't be for many, many years." Tickets to U2's 'Achtung Baby: Live At Sphere' residency can be bought here.
An MSG Sphere venue is also being planned for London, though no prospective opening date has been given. Should the proposal go ahead, it will become the largest arena in the UK with a max capacity of 21,500.