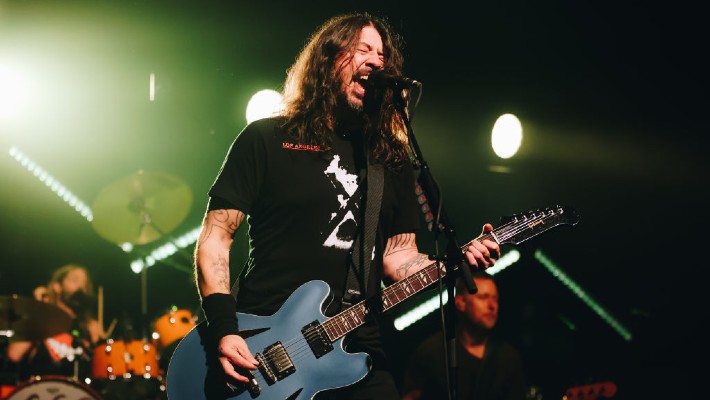 Foo Fighters have been playing tons of festivals this year. The band, who just released their 11th album, But Here We Are, have been on the roster for Outside Lands, Fuji Rock Festival, iHeartRadio Music Festival, and more.
The "Everlong" group just played Jazz Aspen Snowmass, which took place over Labor Day weekend, also featuring acts like The Lumineers, James Bay, Brothers Osborne, Old Dominion, and Grace Potter. They headlined on Sunday night, and their set featured an unexpected song: a cover of "Pretty Vacant" by Sex Pistols, performed alongside the one and only Billy Idol. It made for a satisfyingly punk experience to a hyped crowd.
Upon unveiling But Here We Are in June, the band shared a thoughtful statement on social media. "A most heartfelt & profound 'thank you,'" they tweeted, "To Greg Kurstin, Julian Burg, Darrell Thorp, Spike Stent, John Lousteau, Oliver Roman, & Alastair Christie for helping the band walk back into the studio again, lock the door behind us, and make the most important album of our lives."
They continued, "We certainly couldn't have done it without you. Our love and gratitude goes beyond words. The memories and songs will last forever."
Watch footage of the "Pretty Vacant" performance above.