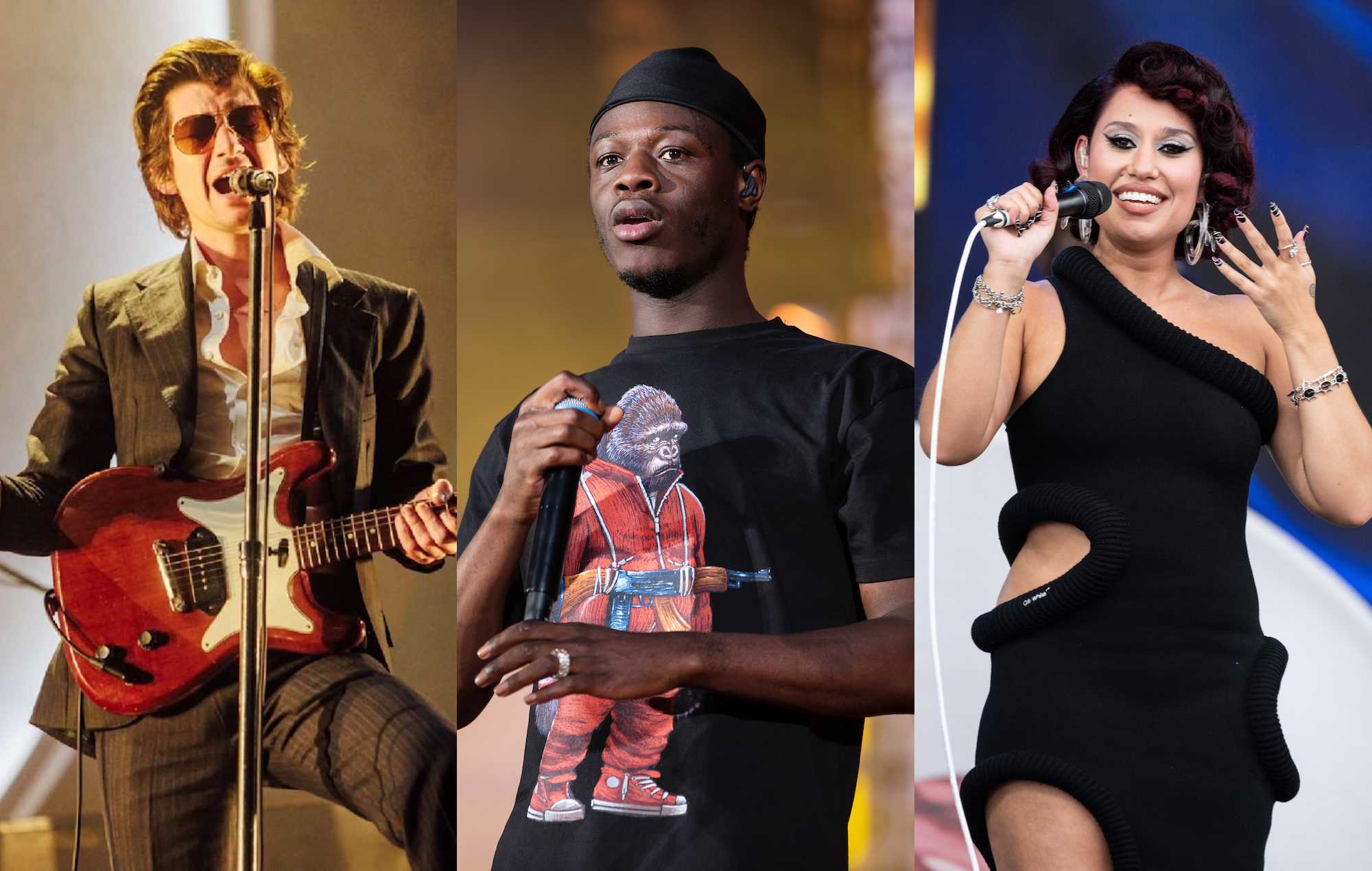 Ezra Collective have won the 2023 Mercury Prize for their album 'Where I'm Meant To Be'.
The jazz collective were outsiders to clinch the prize going into tonight's (September 7) ceremony beating off favourites Jockstap, Loyle Carner and Young Fathers at London's Eventim Apollo.
Jamz Supernova presented the collective with the prize and they were greeted with red confetti as they reached the stage.
Accepting the trophy, Femi Koleoso, said: "Wow first of all let me thank God because if a jazz band winning the Mercury Prize doesn't make you believe in God I don't know what will."
"This moment that we're celebrating right here is testimony to good, special people."@EzraCollective take a moment to shout out all the aspiring young musicians out there as they win the 2023 Mercury Prize with @FreeNow_UK!#MercuryPrize pic.twitter.com/IsVXlJs6wI

— Mercury Prize (@MercuryPrize) September 7, 2023
He went on to thank the band's manager and his mum and dad before adding: "Ezra Collective represents something very special because we met in a youth club. What we're celebrating right is testimony to good special people, for putting in effort for young people to play music.
"This is not just a result for Ezra Collective, for UK jazz but it's a special moment for every organisation across the country ploughing their efforts and time into young people that play music."
The collective earlier played their track 'Victory Dance' and got up to perform the track for a second time after after accepting the award.
All of the artists performed live on the night apart from Fred Again.. and the Arctic Monkeys who are currently both on tour. Instead, Fred Again..'s performance of 'Delilah (pull me out of this)' from this year's Glastonbury was shown and Arctic Monkeys' performance of 'There'd Better Be A Mirrorball' on Later… With Jools Holland from earlier this year was screened.
Others on the list of nominees included Loyle Carner (for his 'Hugo' album), Young Fathers ('Heavy Heavy'), Fred Again.. ('Actual Life 3 (January 1 – September 9 2022') and Jessie Ware ('That! Feels Good!').
The list is completed by RAYE's 'My 21st Century Blues', J Hus' 'Beautiful And Brutal Yard', Olivia Dean's debut album 'Messy', Shygirl's 'Nymph', Arctic Monkeys' 'The Car' and Irish folk band Lankum's fourth LP 'False Lankum'.
The full list of nominated albums for the 2023 Mercury Prize were as follows:
Arctic Monkeys – 'The Car'
Ezra Collective – 'Where I'm Meant to Be'
Fred again.. – 'Actual Life 3 (January 1 – September 9 2022)'
J Hus – 'Beautiful And Brutal Yard'
Jessie Ware – 'That! Feels Good!'
Jockstrap – 'I Love You Jennifer B'
Lankum – 'False Lankum'
Loyle Carner – 'hugo'  
Olivia Dean – 'Messy'
RAYE – 'My 21st Century Blues'
Shygirl – 'Nymph'
Young Fathers – 'Heavy Heavy'
In 2022, Little Simz won the Mercury Prize for her album 'Sometimes I Might Be Introvert'. The London rapper beat off competition from fellow favourites Self Esteem and Wet Leg last October.