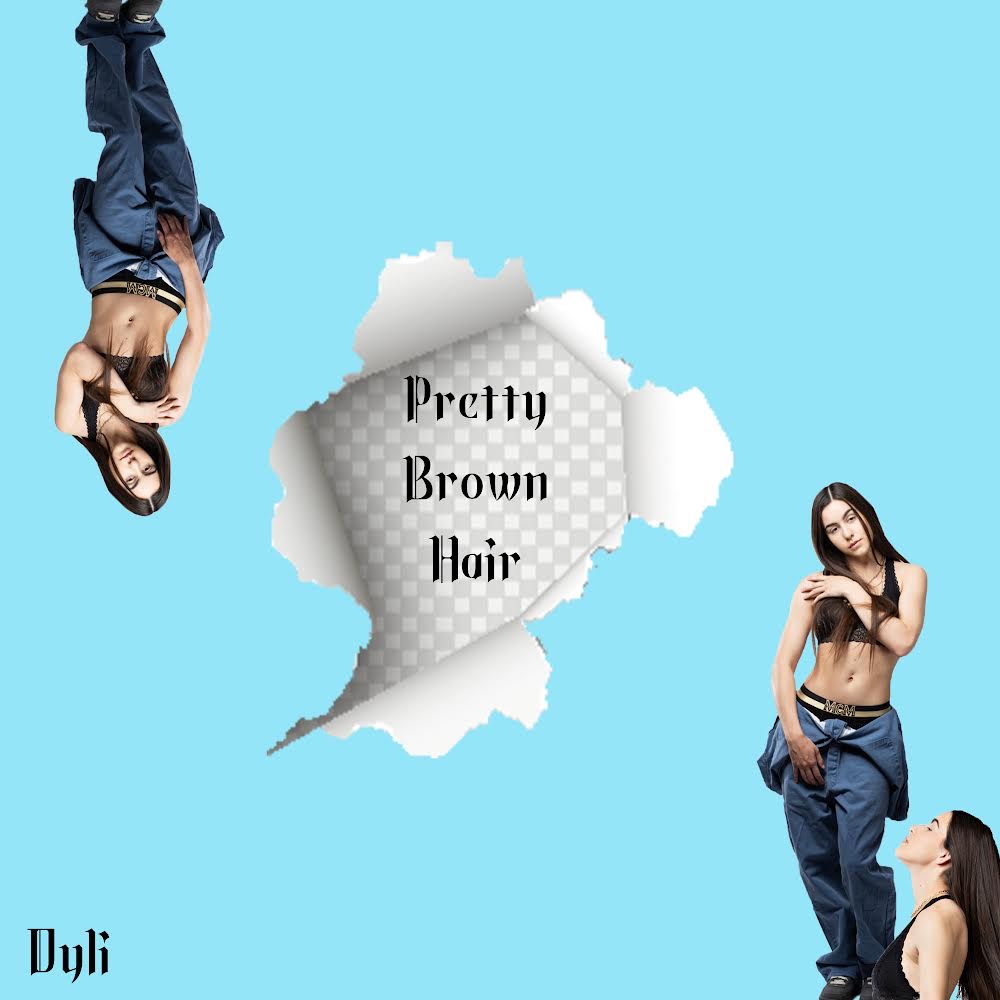 We had an intimate chat with the 19-year-old Hip Hop artist DYLI regarding the newly released single "Pretty Brown Hair," which is an ode to all the brunettes out there! The young talent comes clean about her insecurities and reveals what it was like to step into the music industry at a very young age.
Firstly, as a brunette I would like to thank you for making a song about our pretty brown hair! It's such a fun-loving piece, tell us more about it and how you came to imagine a brown-haired Regina George?
Regina George is honestly such an iconic character, and I wanted to take on that attitude but give it a different perspective. I thought of a question no one has ever asked. What if Regina George was brunette? The answer is nothing would have changed. She's still hot, still cocky, and still a bad bitch.
There's an infectious and fierce energy surrounding you and your music! How are you able to convey confidence and courage at such a young age?
Personally I love this question because I think about it all the time. To be honest, I tend to struggle with my appearance a lot. Over the years I've learned to mask my insecurities and sometimes it's not as easy to love myself when I see so many beautiful people everywhere I go. I like to think that being in the studio and creating music is the most confident version of myself. I feel like the artist side of me is an alter ego. I'm thankful to be able to have that… it bleeds confidence into the rest of my life.
You've dropped back-to-back hits within two months! "New Bag" from MmmHmm was re-released only recently! Why did you decide to reshare the song? And how is it different from its previous version?
When I released "New Bag " as a single, it was kinda like a preview to the new music I had been creating. At that point, I had just started working with Davyhon Canada of DUNGEONMUSIC and it was definitely a turning point for my music. I decided to re-release it with my project because I felt it tied everything together. I think that EP represents my growth as an artist and New Bag fits perfectly in.
What did it feel like to perform at the South by Southwest (SXSW) music festival? Where else would you like to perform? Which festivals do you look most forward to as a musician?
SXSW was such an experience. As far as performances, I wouldn't consider it my best work, but I will forever be thankful for the chance to play. I love music festivals and I'd be grateful for the opportunity to play at any of them.. I don't particularly have a goal, I'd enjoy all of them.
It must have been overwhelming to be in the limelight since you were 11! What are the advantages and disadvantages of being exposed to the music industry at such a tender age?
That's a difficult question for me to answer because since I started so young it's almost all I've ever known. I do believe it comes with some great advantages though… I feel fortunate to be able to grow with the industry, because it has taught me so much in the way of my creativity, what I'm willing to fold on and even life in general.
CALYN, your sister, has also shared a new single "Tricky," which you co-wrote with her. How is it like creating with a family member? How has making music with her helped you become a better artist? What kind of advice do you give her as the big sister?
It's such a blessing to be able to work with my sister. She helps me with almost every song I write and vice versa. I can definitely say I learn so much from her every time we work together and I like to believe she learns from me too. We both have different strong points and it makes us a powerful duo when it comes to creating. As far as advice, I think we equally support each other and help each other out. I almost learn more from her now than I could offer since she's been with me on this entire journey.
How is "Pretty Brown Hair" different from your previous releases and how is it the same?
At this point "Pretty Brown Hair" is the most different song in my discography. It definitely shows a different side of me, almost to the point where I was hesitant to release it. I think lyrically it is very similar to my other releases, as well as the confident side of me that comes out when I'm in the booth.
DYLI is on: Facebook – Instagram – Twitter – YouTube – Spotify
Listen to "Pretty Brown Hair" on Spotify: