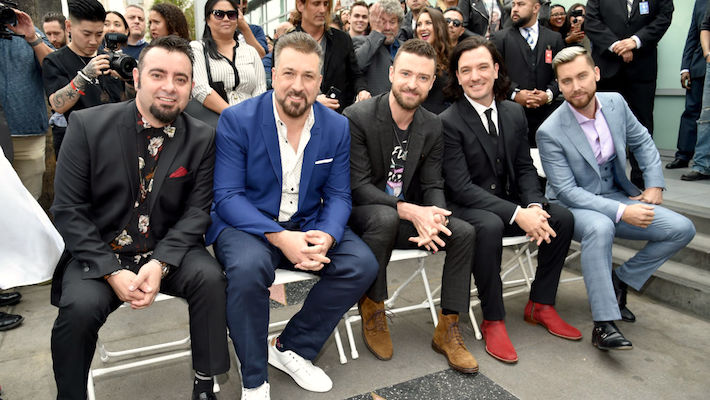 Ever since the rumor that NSYNC would return for the 2023 MTV VMAs turned out to be true (it was the second such rumor in a decade, so some skepticism would have been warranted), hopeful fans (including Taylor Swift) have been clamoring for a full-on reunion with an album and a tour. The is already enjoying some renewed attention thanks to their new song in the upcoming animated film Trolls Band Together (which appears to be loosely inspired by the band's success and breakup), so it's only natural for fans to wonder…
Does NSYNC Have A New Album Or Tour Coming Soon?
Unfortunately for millions of millennial former teenyboppers, it doesn't look like a comeback album or a reunion tour is currently in the works. According to Billboard, sources say NSYNC doesn't have any plans to jump back into the boy band business. But, on the bright side — for some, at least — it sounds like Justin Timberlake is going to be putting out a new album in time for his own tour in 2024. His reps have put holds on several dates at arenas across North America and he's set to enter a new album cycle.
So, sorry boy band fans, but you've got a glass half-full/half-empty situation on your hands here. At least you have the Trolls Band Together soundtrack. That's due in November.