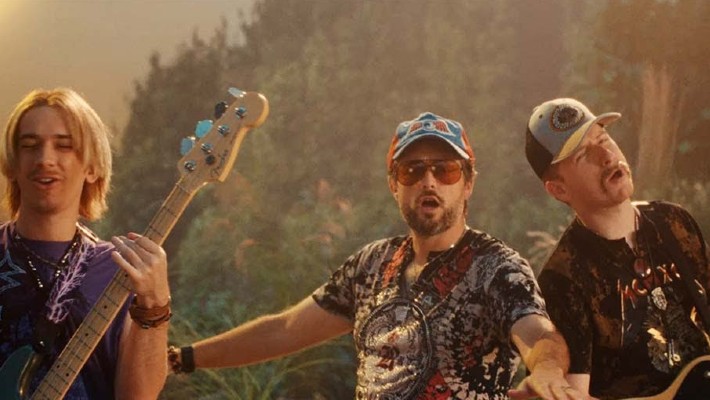 Dave Grohl is one of the rock icons of our time. But perhaps now, he may venture into country music. Tonight (October 28), Foo Fighters performed songs from their newest album, But We Are Here, as the band was the musical guest for this week's episode of Saturday Night Live. But also, this episode was full of surprises, as Grohl made a couple of appearances in some of the show's sketches.
In one of the sketches, the show's cast members James Austin Johnson and Andrew Dismukes formed a fictional country band called Mudpuddle, along with this week's host, Nate Bargatze. The trio performed in a music video for their song called "Lake Beach," an ode to their favorite country getaway.
During the clip, the band partakes in every activity one can imagine available to them at a "lake beach," including slipping on slimy rocks, getting chased by bats, and catching poison ivy.
Grohl appears as the uncle of Johnson's character, who, evidently, has a case of cornhole on the brain.
"My girlfriend didn't show up, but my uncle did / He's not fun to play cornhole with / He's got weird gear and he knows all the rules / and he can't tell that that's not the vibe," sings Johnson, as Grohl plays cornhole like a madman.
You can watch the "Lake Beach" video above.