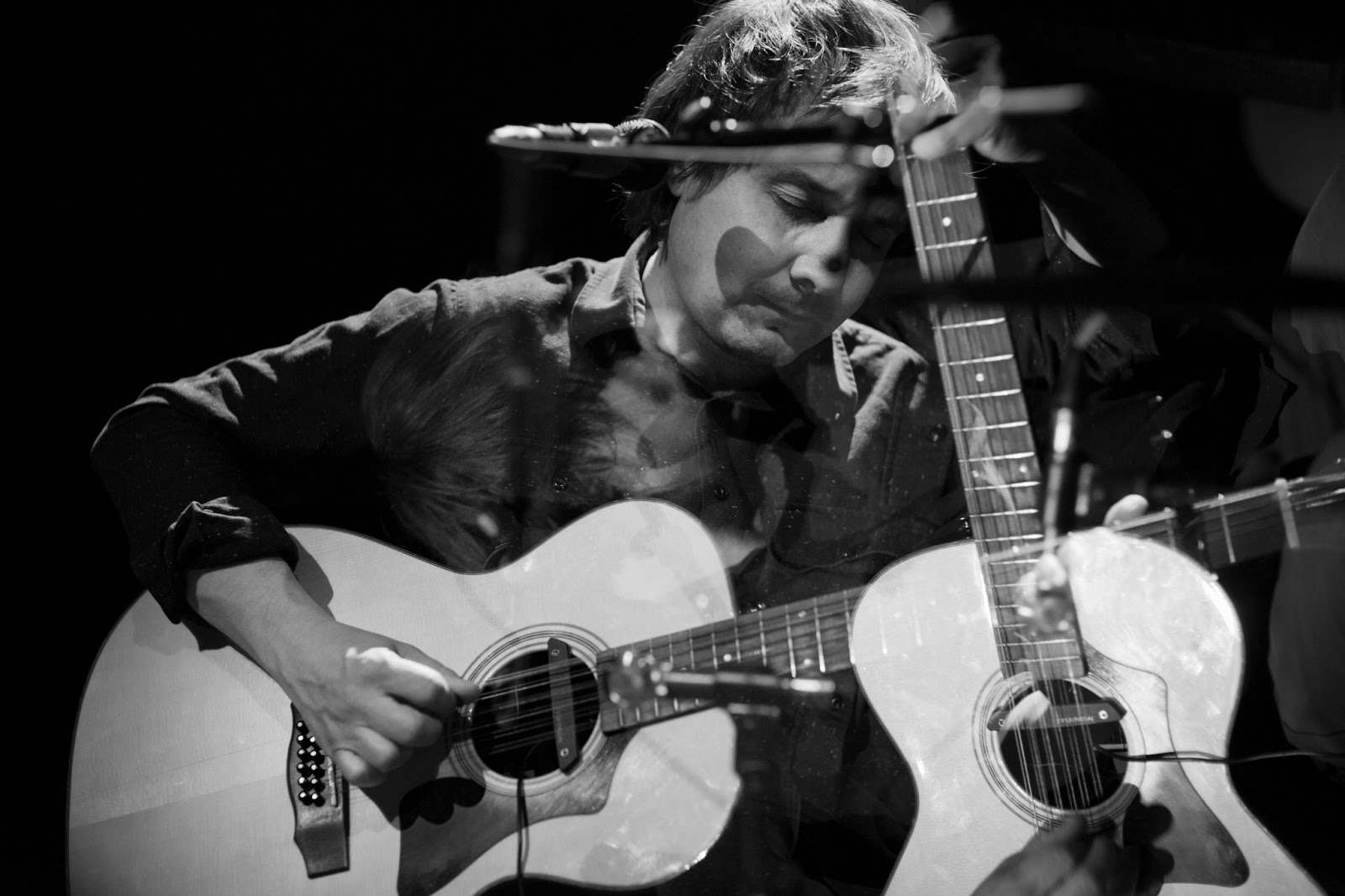 Last year, Grizzly Bear co-leader Daniel Rossen released his solo album You Belong There. This year, Rossen and his Grizzly Bear bandmate Christopher Bear scored Past Lives, maybe the year's most acclaimed movie, and Rossen also helped out with Fleet Foxes' recent Joni Mitchell cover. Today, Rossen has announced a new in-concert LP called Live At Pioneertown & Santa Fe, and he's dropped his cover of a Townes Van Zandt classic.
When Daniel Rossen toured behind You Belong There, he did it entirely solo, playing every show with an acoustic guitar and with no other musicians. The album's first single is Rossen's version of "Kathleen," a numb and haunted country song that Townes Van Zandt first recorded for his 1969 sophomore album Our Mother The Mountain. (Tindersticks also covered the song in 1994.)
On his own version of "Kathleen," Daniel Rossen absolutely attacks his guitar, playing it in a way that feels both percussive and orchestral, and he sings over it in the choirboy tenor that we know from Grizzly Bear. In the process, he changes the song in every way, turning it into an entirely different kind of meditation. Below, check out the Daniel Rossen version of "Kathleen," the Townes Van Zandt original, and the Live At Pioneertown & Santa Fe tracklist.
TRACKLIST:
01 "Unpeopled Space"
02 "Silent Song"
03 "Shadow In The Frame"
04 "Golden Mile"
05 "Repeat The Pattern"
06 "Made To Rise"
07 "Phantom Other"
08 "Kathleen"
09 "Return To Form"
10 "It's A Passage"
11 "Saint Nothing"
12 "Kentucky Waltz"
Live At Pioneertown & Santa Fe is out 7/28 on Warp.