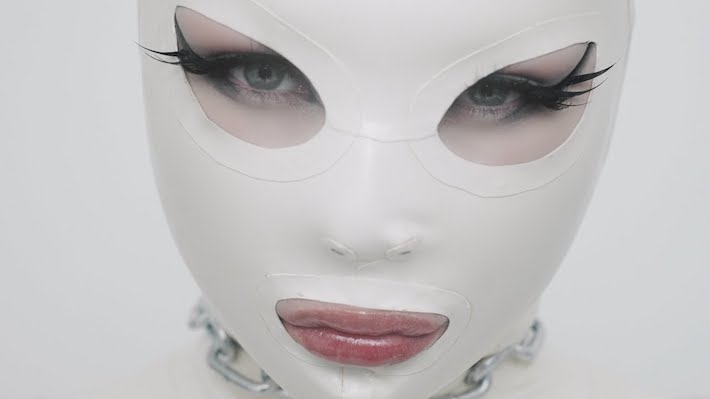 Cobrah is slated to perform at Portola Music Festival on Sunday, October 1, at Pier 80 in San Francisco, California. She has a new song to add to her setlist.
On Friday, August 11, the Swedish artist released her synthy "Manic" single alongside an artistic visual. Directed by Ribal Hosn and Kurt Johnson, the video finds Cobrah alone in an all-white room. She has a mask over her face as she sings, "I'm not dramatic / I just get a little manic / One, two, three, and here comes panic."
Cobrah's melodic delivery is as mesmerizing as the high fashion she's sporting while performing. The mesh mask is only a precursor to black fishnet and white latex bodysuits. She's tied in chains one minute and drinking water bursting from a pipe the next. Cobrah embodies the song's message in every sense, which is on par with how she described her artistry to i-D Magazine in early 2020.
"When I tell people I'm an artist, they usually ask if I'm a singer, which I wouldn't necessarily say I am," Cobrah told the publication. "Then they ask if I'm a rapper, and I guess that's maybe more accurate. I think being an artist is about way more than the instrument you play. It's about your whole output as a person: you have to live it, love it and express every part of it in many different forms… not just music."
Watch the "Manic" video above.