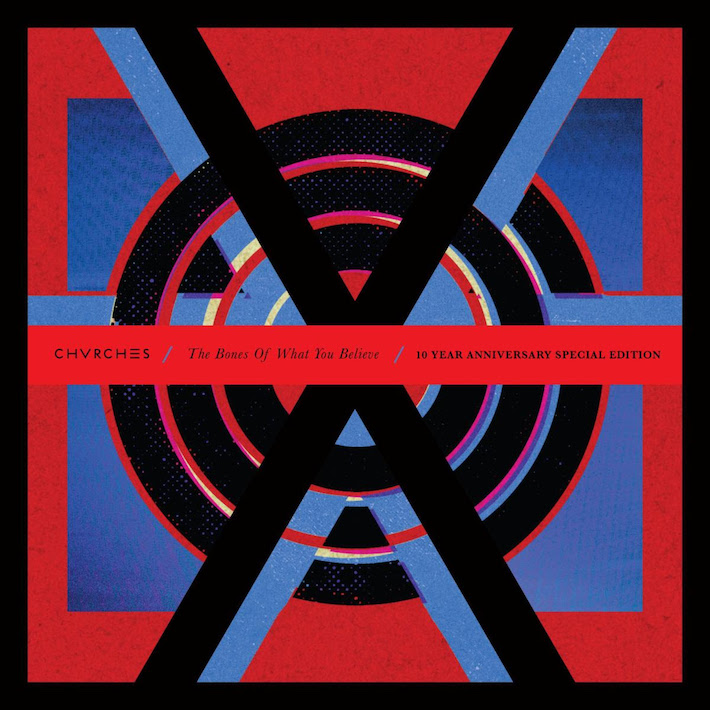 To honor the tenth anniversary of their debut album, The Bones Of What You Believe, Chvrches will be releasing a special edition of the album that includes four previously unheard songs and five live tracks.
"It feels quite strange that Bones is almost a decade old," lead singer Lauren Mayberry shared in a statement. "In some ways, it's like it just happened, but also like that era was a lifetime ago. We are very grateful to all the fans who gave that album a special place in their heart, and still show us so much kindness today."
The first of these unheard songs to see the light of day is "Manhattan," which was one of the first songs that Iain Cook and Martin Doherty played for Mayberry — after they wrote it back in 2011. It also is a reference to the Manhattan Project, making it a fitting time to release among the Oppenheimer craze.
Check out Chvrches' "Manhattan" above. Below, find the tracklist and cover art for The Bones Of What You Believe's anniversary edition.
1. "The Mother We Share"
2. "We Sink"
3. "Gun"
4. "Tether"
5. "Lies"
6. "Under The Tide"
7. "Recover"
8. "Night Sky"
9. "Science/Visions"
10. "Lungs"
11. "By The Throat"
12. "You Caught The Light"
13. "Manhattan"
14. "White Summer"
15. "Talking In My Sleep"
16. "City On Fire"
17. "We Sink" (Live)
18. "Now Is Not The Time" (Live)
19. "Lies" (Live)
20. "Strong Hand" (Live)
21. "By The Throat" (Live)
The Bones Of What You Believe (10th Anniversary Edition) is out 10/13 via Glassnote. Find more information here.