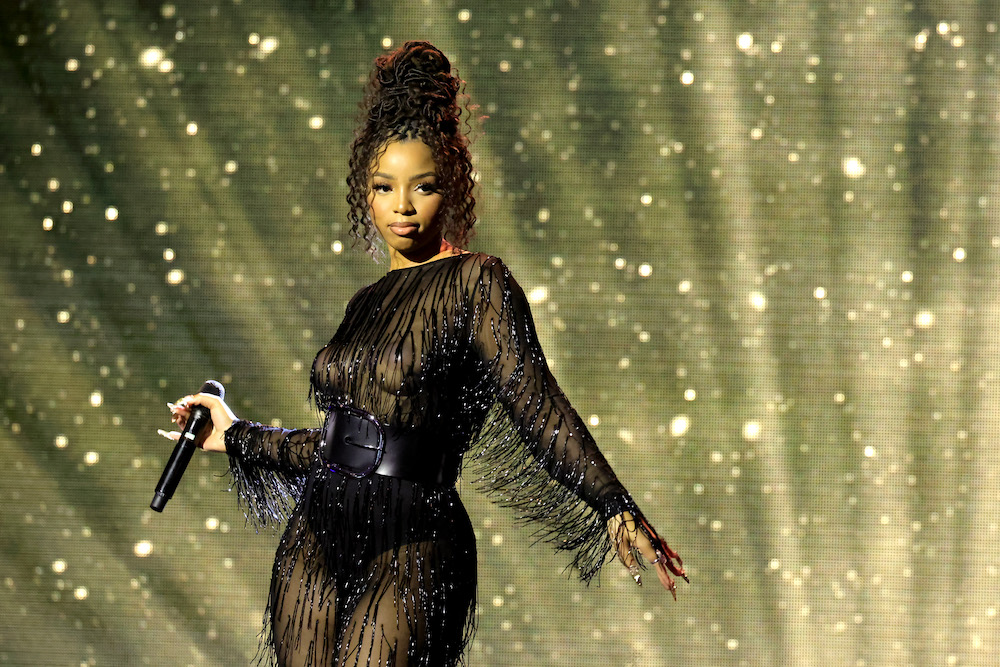 Chlöe Bailey is set to star in a big-screen adaptation of Girl From The North Country, a Broadway musical featuring Bob Dylan songs. According to Variety, Olivia Colman and Woody Harrelson will also lead the adaptation, and stage show playwright Conor McPherson will write and direct.
As Variety lays out, the Great Depression-era story is set in Duluth, Minnesota and "centers on a group of wayward travelers as their lives intersect in a guesthouse. Things are spiraling out of control for proprietor Nick Laine (Harrelson), whose wife Elizabeth (Colman) is suffering from dementia. All the while, the bank is foreclosing on their home and their adopted daughter Marianne (Bailey) has a closely guarded secret that no one can explain. But when an escaped convict Joe Scott (Tosin Cole) seeks shelter at the guesthouse, a relationship develops between Marianne and Joe that will change everything for everyone forever."
"To be associated with Conor is one of the highlights of my professional life," Dylan said in a statement. "It goes without saying the man is a genius for putting this thing together and I'm thrilled to be a part of the experience. My songs couldn't be in better hands. The play had me crying at the end. I can't even say why. When the curtain came down, I was stunned. I really was."
Girl From The North Country originally opened on Broadway in March 2020 but closed a week later due to COVID-19 restrictions. The production re-opened in October 2022 but closed a few months later due to a lack of post-COVID ticket sales.