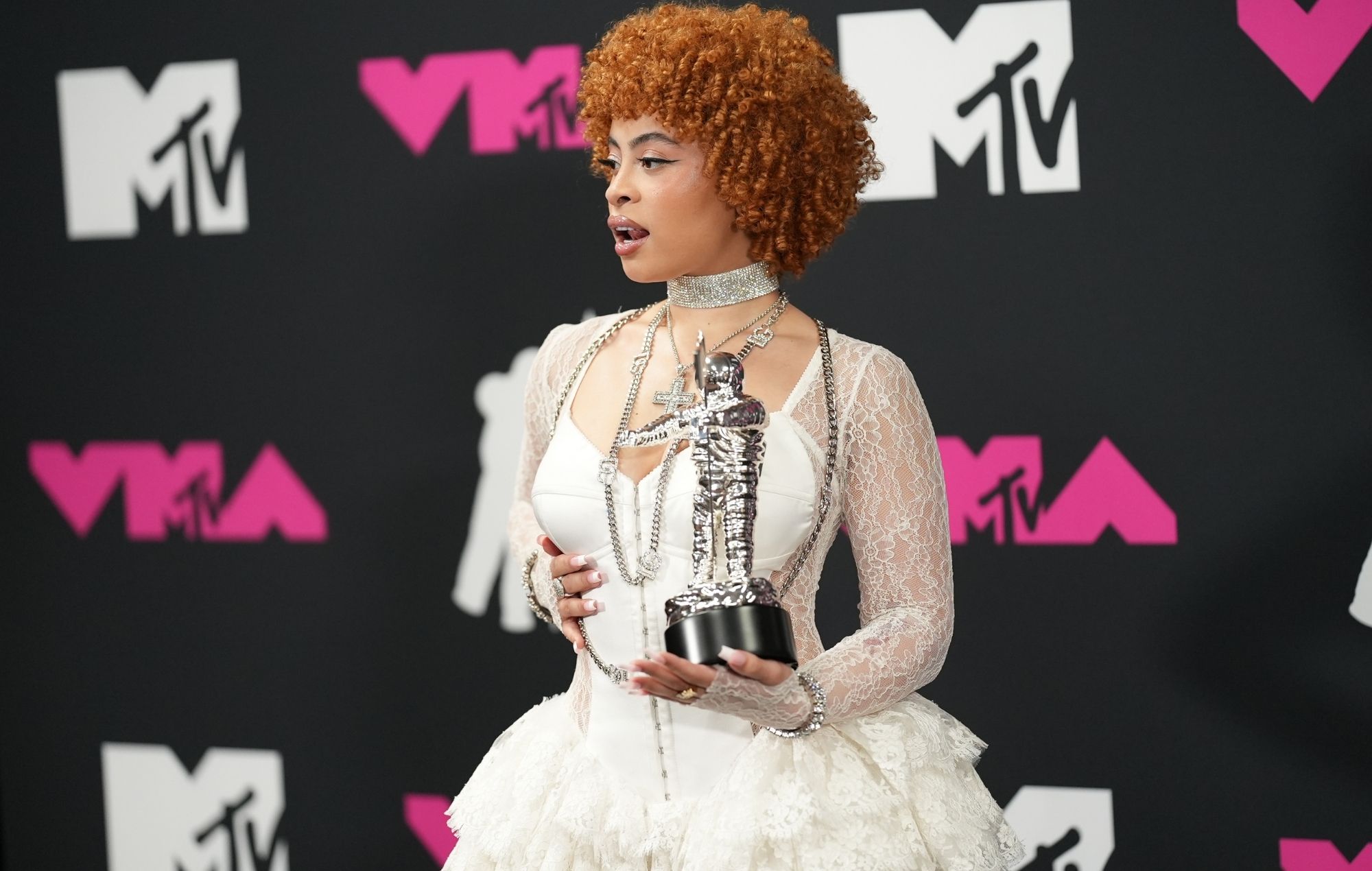 Central Cee has discussed his similarities with Ice Spice, revealing that he sees a lot of his own qualities in the rapper.
The comments arose in a new interview with Complex, which explored the impact that Ice Spice is having on the music industry and her journey as one of the most successful artists of 2023.
In the discussion, Ice Spice – whose real name is Isis Naija Gaston – opened up about how she doesn't let critics' opinions affect her music, and how she has never really considered herself a "lyricist".
Elsewhere in the feature, British rapper Central Cee was asked about what he sees in Ice Spice, and shared his thoughts on the 23-year-old taking the rap scene by storm.
"She reminds me of me a bit," he said. "She's cool innit."
"Humble, down to earth, don't really care too much about the shiny stuff; but knows how to play the game" he responded. "You can hear that in the music, and see that in the moves that she makes, and I appreciate that because some people don't really know what they're doing, and they take it for granted or they don't take the opportunity and run with it—but she's really running with it right now."
Ice Spice also referred to the UK drill artist as a "good friend" to her, and shared insight into their time working together.
"We've become good friends over the past year ever since he hopped on 'Munch [Remix]'" she said, "but we're gonna drop something new and exciting when we're ready."
In other Central Cee news, last week the rapper announced a forthcoming single featuring The Kid LAROI and BTS member Jung Kook. Titled 'TOO MUCH', the track is set to drop this Friday (October 20).
As for Ice Spice, over the weekend she dropped a new single, 'Pretty Girl', featuring Nigerian rapper Rema. The Australian last released new music in April with the single 'Where Does Your Spirit Go?' and is expected to share his long-awaited debut album 'The First Time' in November.