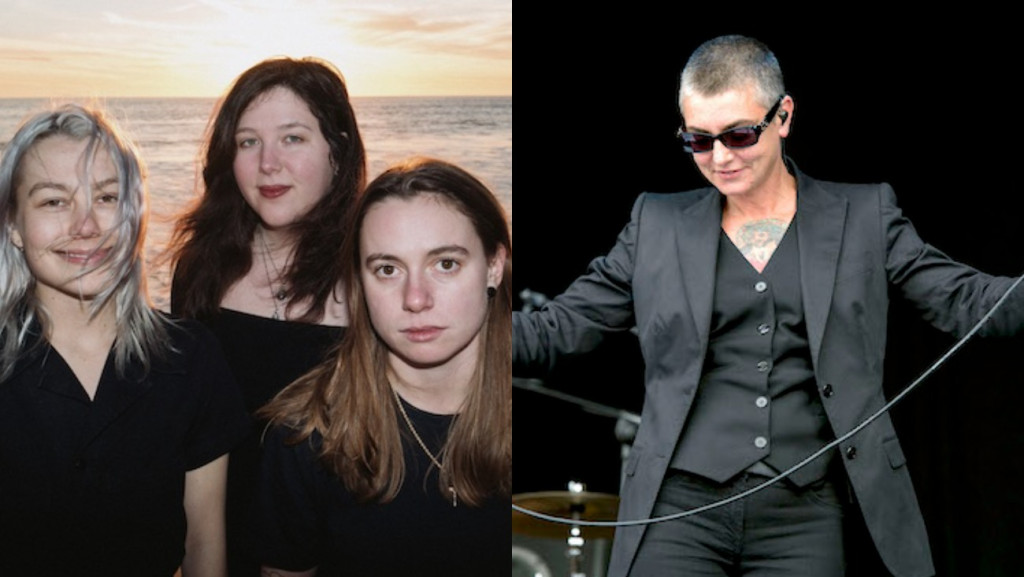 In July, the iconic Irish artist Sinéad O'Connor died at 56 years old. The news was first reported by The Irish Times and confirmed by O'Connor's family. That night, Brandi Carlile and Pink honored O'Connor by performing "Nothing Compares 2 U" as a duet during Pink's Summer Carnival tour. And within the week, Phoebe Bridgers penned an essay for Rolling Stone about how O'Connor positively influenced her.
Now, Boygenius, Bridgers' supergroup, have released a cover of "The Parting Glass" in honor of O'Connor. The cover was recorded alongside Ye Vagabonds.
"'The Parting Glass' with @yevagabonds is out now," Boygenius wrote in the Instagram captioned of a photo of O'Connor taken by Kate Garner. "As chosen by Sinéad O'Connor's estate, proceeds will go to the @aisling_project, an after-school project working with children and young people growing up in a disadvantaged area in Dublin, Ireland."
"The Parting Glass" is a traditional Irish and Scottish song. O'Connor released her take on "The Parting Glass" in 2002.
Upon O'Connor's death, the London Inner South Coroner's Court confirmed O'Connor had been found "unresponsive" and "pronounced dead" at her London home (as reported by the BBC). On August 3, The Irish Times relayed that an "autopsy was conducted to secure a medical cause of death," and O'Connor's remains had been released to her family. O'Connor's cause of death has yet to be disclosed publicly.
Listen to Boygenius' "The Parting Glass" cover above.